Here's a wonderful Whitman Publication from1938 that is a direct Bergen/Disney tie-in!

There is a tiny bit of water-coloring on one of the pages, but otherwise, the book is in beautiful condition...especially for a children's book that is nearly 85 years old! These are gettin harder and harder to ind, and thiso neis in better conditon that mpst I find. Please note... it is an over-sized book (9-1/2" x 11-1/2"), so my scanner did not get the edges of the images. 24pp, full-color cover.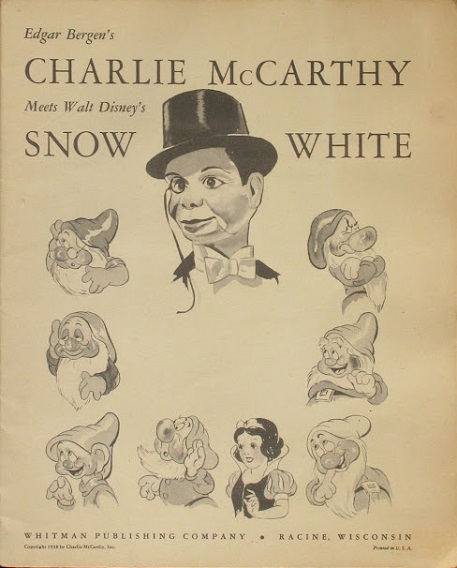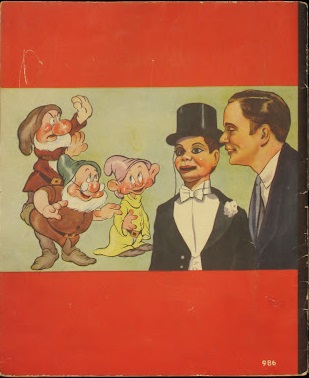 Will be supplied in an archival mylar sleeve for protection.

$25.00
PLEASE NOTE - If you are not ordering for U.S. delivery, you MUST contact me BEFORE ordering to determine shipping options and rates. The flat rate postage fee DOES NOT APPLY to orders shipped OUTSIDE the United States. Simply send me a list of the items you wish to order and I'll get back to you with the shipping options and rates. Once you decide how you'd like the order shipped, I can send a PayPal invoice directly to you (or we can work out other payment arrangements, if necessary). Thank you!

Charlie McCarthy Meets Snow White - Book
Product Code: CMQAAG- VB18
Availability: 1
Tags: Charlie McCarthy, Bergen, ventriloquist, book, snow white, Disney