This fine wallet combines the best ideas of Balducci, Kaps, and Mullica. Perform the classic signed card in wallet with no palming, and do it with multiple cards! One signed card can be removed from inside the zippered compartment and the other from inside the matching leather inner wallet! Also perform the "Repeat Card to Wallet" (a la Fred Kaps) using the incorporated leather slide.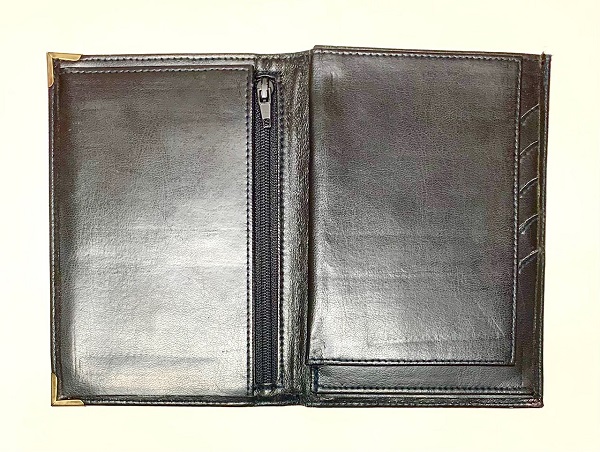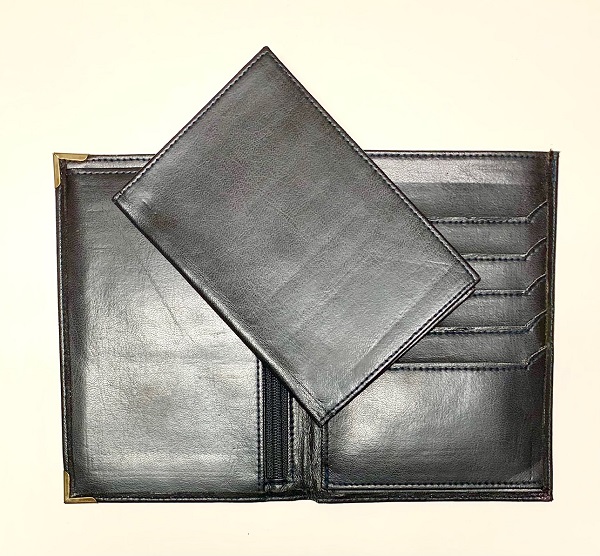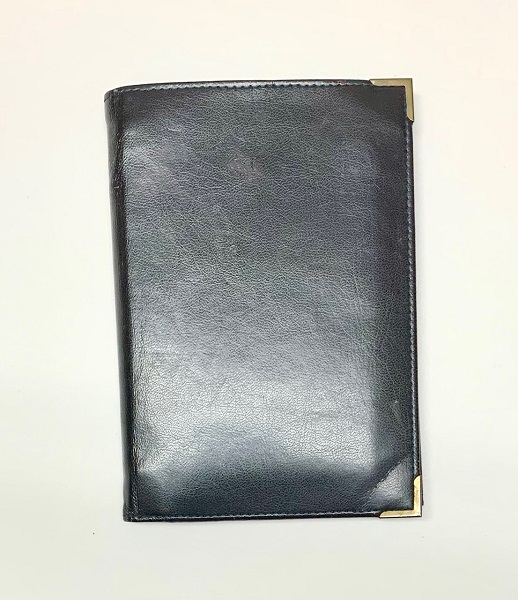 This is an early version of the BKM Wallet which was originally offered by Fun, Inc. It is smaller than the current version currently offered (measures 4" x 5-3/4") and is highly desirable by the real "workers". Made from deluxe leather with brass corners.

PLEASE NOTE - This is in my "Used/Collectible" category. If you're interested, please do not hesitate! When it sells, I do not know when or even if I will have another.

This wallet has been used (and shows the expected minor scuffs, etc., from use), but it is still in fine, usable condition and will be a welcome addition to any worker's tool box. Comes with what appears to be a photocopy of the original instruction booklet. In addition to the Fun, Inc. instruction booklet, I'll also include original Ken Brooke instructions for the Fred Kaps handling.
Own this hard-to-find wallet today for only...

$49.95
PLEASE NOTE - If you are not ordering for U.S. delivery, you MUST contact me BEFORE ordering to determine shipping options and rates. The flat rate postage fee DOES NOT APPLY to orders shipped OUTSIDE the United States. Simply send me a list of the items you wish to order and I'll get back to you with the shipping options and rates. Once you decide how you'd like the order shipped, I can send a PayPal invoice directly to you (or we can work out other payment arrangements, if necessary). Thank you!
B K M Wallet for Card to Wallet
Product Code: BKMW - MB8
Availability: 1