A small Chianti wine bottle is placed on the table by the magician. You push it over and it lays on its side. But when anyone else tries to lay the bottle on its side, it jumps back to an upright position. Only YOU can lay the Chianti bottle on its side and make it stay down!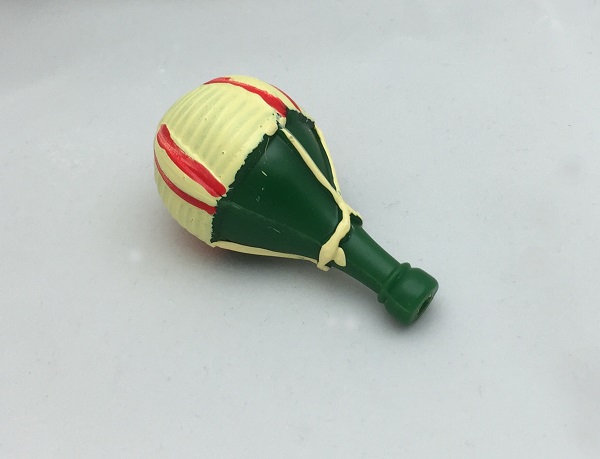 The Chianti-style Imp Bottles were originally produced in Germany in the 1960's and have been unavailable for many years. These reproductions are absolutely beautiful and work PERFECTLY.
My price...
$4.95
PLEASE NOTE - If you are not ordering for U.S. delivery, you MUST contact me BEFORE ordering to determine shipping options and rates. The flat rate postage fee DOES NOT APPLY to orders shipped OUTSIDE the United States. Simply send me a list of the items you wish to order and I'll get back to you with the shipping options and rates. Once you decide how you'd like the order shipped, I can send a PayPal invoice directly to you (or we can work out other payment arrangements, if necessary). Thank you!
Chianti Imp Bottle
Product Code: CIB - MB7
Availability: 1