This is a lovely, high quality reproduction of an ancient "Chongning"-style Chinese coin. It is made from burnished brass (giving it a lovely golden tone) with a gloss black enamel background.
This coin is the same on both sides and is available in U.S. half dollar size only.
Although it is not an exact match, it is similar enough to my Chinese Deluxe Production Coins that you could use this as the smallest size if you wanted to recreate and perform the Fred Kaps/Ken Brooke Chinese Coin Routine.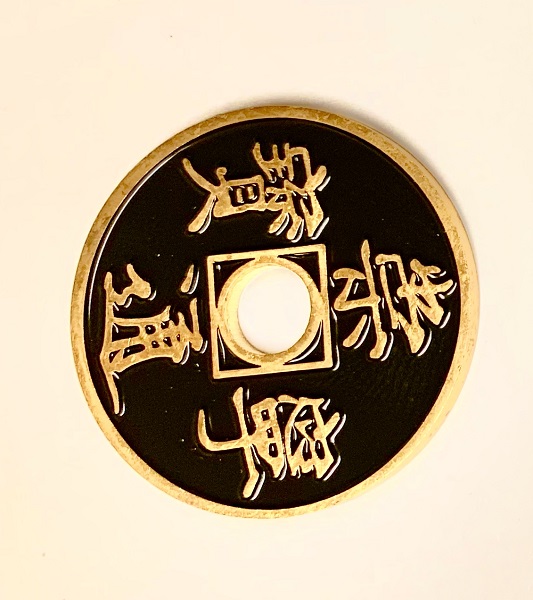 I have an extremely limited number of these and do not expect to be able to obtain more one these have sold.
Price for each coin...
$5.95
PLEASE NOTE - If you are not ordering for U.S. delivery, you MUST contact me BEFORE ordering to determine shipping options and rates. The flat rate postage fee DOES NOT APPLY to orders shipped OUTSIDE the United States. Simply send me a list of the items you wish to order and I'll get back to you with the shipping options and rates. Once you decide how you'd like the order shipped, I can send a PayPal invoice directly to you (or we can work out other payment arrangements, if necessary). Thank you!
Chinese Chongning Coin - Half Dollar-sized Brass with Black Enamel
Product Code: CCC - CT3
Availability: 5