THIS IS IT! This is the set of cups that everyone wants! Here is a lovely set of original PAUL FOX copper cups as sold by Danny Dew.
This set has an interesting provenance...they are from the VERY LAST run that Danny Dew ever produced!
They have dulled slightly and have a nice patina, but may be quickly and easily polished back to their original mirror finish. There are NO dents, NO dings, etc. They have been used but have been EXTREMELY well cared for.

Includes a lovely velvet drawstring bag. I will provide a set of balls, also. No instructions...unless you really need some. If so, just let me know.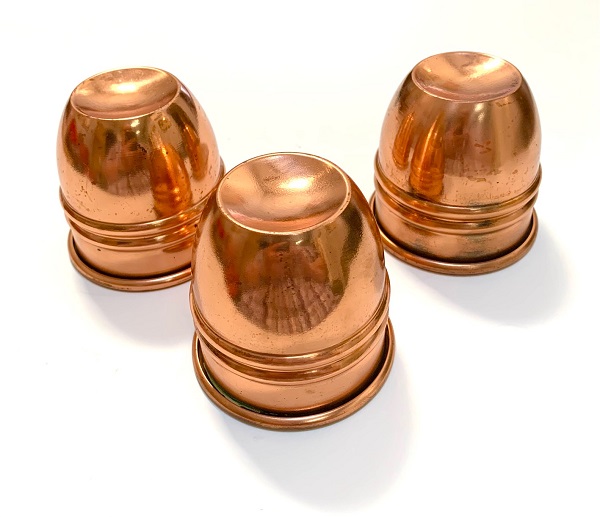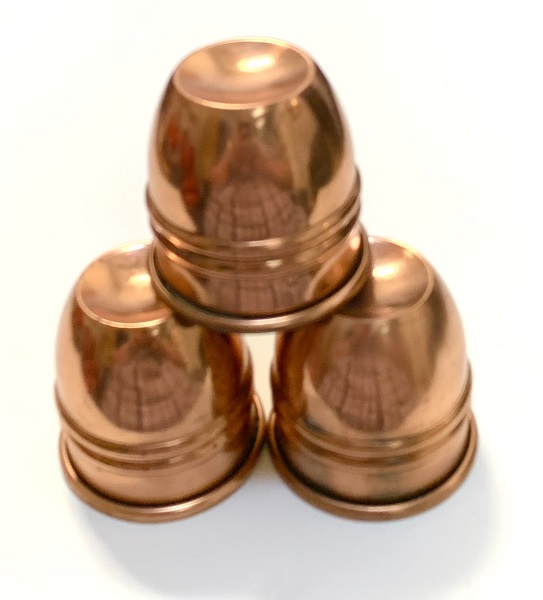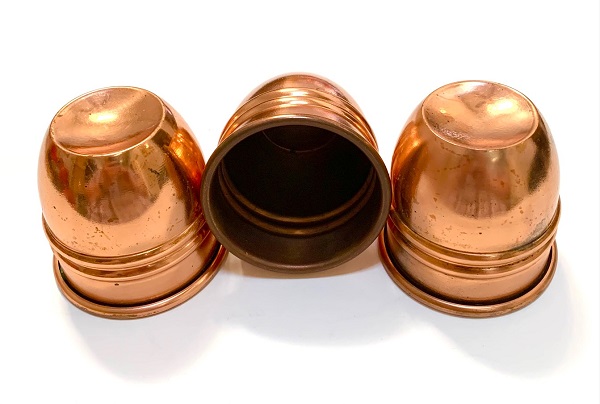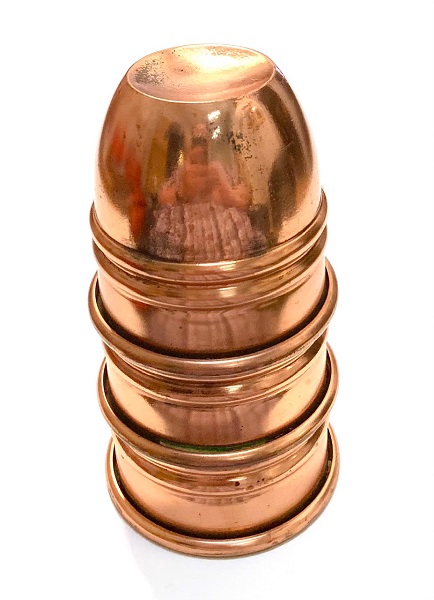 These original Paul Fox cups sets typically sell in the $600 range, and at auction, they often go for $800 and up. I am offering this set at a BARGAIN price.... If I didn't already have a beautiful copper set myself, I'd definitely keep it.
PLEASE feel free to contact me if you have any questions about this highly desirable collectable set!

As with most items in my "Used/Collectible" category, I have ONE SET ONLY. When it sells, I do not know when or even IF I will have another. If you're interested, please do not hesitate!

$495.00
PLEASE NOTE - If you are not ordering for U.S. delivery, you MUST contact me BEFORE ordering to determine shipping options and rates. The flat rate postage fee DOES NOT APPLY to orders shipped OUTSIDE the United States. Simply send me a list of the items you wish to order and I'll get back to you with the shipping options and rates. Once you decide how you'd like the order shipped, I can send a PayPal invoice directly to you (or we can work out other payment arrangements, if necessary). Thank you!
Cups & Balls - Danny Dew / Paul Fox COPPER Set
Product Code: CABPFC
Availability: 1
Related Products