CUPS & BALLS - Paul Fox design - R'N'T2
I was told by the previous owner of R'nT2 that this set was one of only three sets made as a lightweight prototype. This is an absolutely gorgeous set of cups, made in the Paul Fox style.
The cups are slightly smaller than most. Each cup measures 2-3/4" high, with an inside diameter of 2-1/2". The saddle measures 1-1/2" in diameter. The stack of three cups together measures 5-3/8" in height. They are extremely light weight. Each cup weighs only 1-1/2 ounce. I assume they are aluminum. They are probably too light for a serious worker to use, unless he has a special reason to use lightweight cups.

This set has seen NO use. They are still in the original plastic bags they wee in when I acquired them. They display like museum pieces. Just about as RARE as they come!

No instructions or balls supplied, though if you really need some of either, I'm sure I can help you out.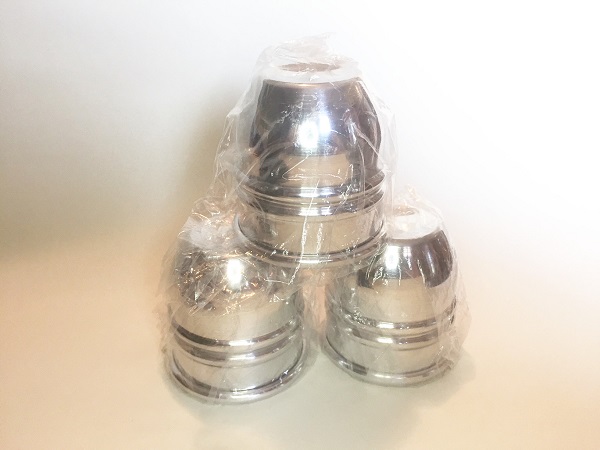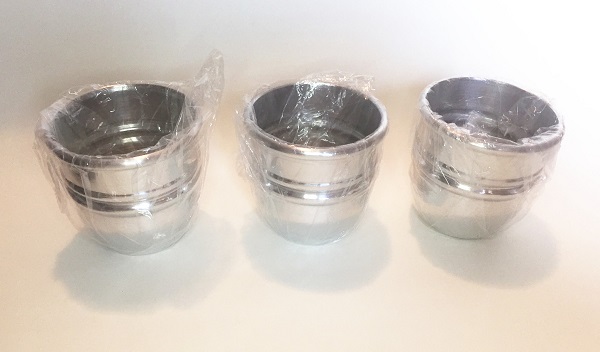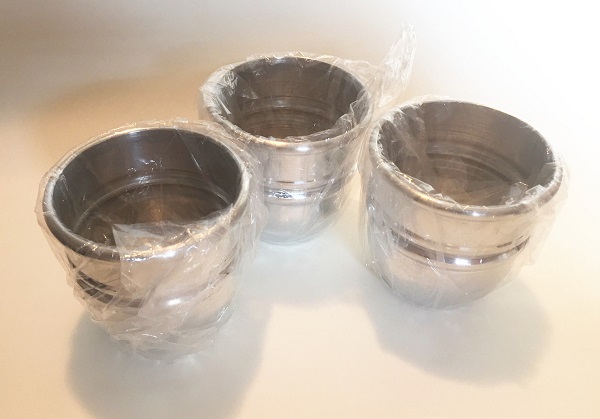 As with most items in my "Used/Collectible" category, I have ONE ONLY. If you're interested, please do not hesitate!

$295.00
PLEASE NOTE - If you are not ordering for U.S. delivery, you MUST contact me BEFORE ordering to determine shipping options and rates. The flat rate postage fee DOES NOT APPLY to orders shipped OUTSIDE the United States. Simply send me a list of the items you wish to order and I'll get back to you with the shipping options and rates. Once you decide how you'd like the order shipped, I can send a PayPal invoice directly to you (or we can work out other payment arrangements, if necessary). Thank you!
Cups & Balls - Paul Fox design - R'n'T2 Prototype
Product Code: CABPFD - MB18
Availability: 1
Related Products