Ben Stone created this wonderful variation on Tenyo's classic What's Next (c.1969) effect.
Just like in the Tenyo trick, every time you turn it around, it has a different number of spots on each side. You repeat this and the spectators are given the standard false explanation ...and then you hit them with Ben Stone's impossibility! At the conclusion of the standard routine, one of the spots actually vanishes, leaving a 2″ diameter hole in the Domino!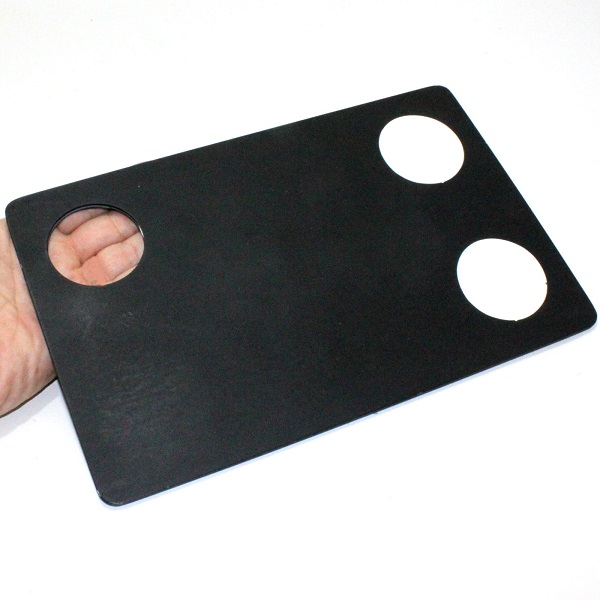 I think this is the finest version of all of the "What's Next?" type of props out there. Quality constructed from metal, it will last a lifetime. Includes photocopy of the original illustrated instructions. Works perfectly and is in very fine condition.
As with most of the items in my "Used/Collectible" category, I have ONE ONLY. If you're interested in this item, please do not hesitate!
$195.00
PLEASE NOTE - If you are not ordering for U.S. delivery, you MUST contact me BEFORE ordering to determine shipping options and rates. The flat rate postage fee DOES NOT APPLY to orders shipped OUTSIDE the United States. Simply send me a list of the items you wish to order and I'll get back to you with the shipping options and rates. Once you decide how you'd like the order shipped, I can send a PayPal invoice directly to you (or we can work out other payment arrangements, if necessary). Thank you!
Delben Domino
Product Code: DD - MB13
Availability: 1