This is without a doubt one of the most
beautiful
change bag-type props I've ever seen! It's a tear-apart type bag and is made from a
beautiful
Chinese silk print
.
The rich, metallic golden-bronze color over the jet-black is simply STUNNING.
There are so many possibilities with this versatile utility change bag, but here's just one: Several silks - each a different color - are placed into the silk bag. The bag is now "snapped" open, causing the silks to fly up into the air...only when they come down and you catch them, the separate silks have transformed into one single, multi-colored silk! A magical Blendo!
If you're a "rope guy", several short pieces of rope may transform into a long length of rope that may be used in a subsequent trick, etc.
Red, White and Blue silk hankies magically become an American flag.
A white silk can transform into a dove (or vice versa)! Again...the possibilities are nearly limitless!
Easy to do and absolutely perfect for intimate, living room shows or performances on the largest stage. The velcro seams allow you to re-form and rip the bag as often as you like. No jacket or long sleeves necessary.
PLEASE NOTE - The pictures below do NOT do this amazing prop justice. I simply was not able to capture the rich, golden bronze metallic color. Trust me....when you see this in person, you will be THRILLED.

This is a LARGE change bag... The bag measures approximately 13" high x 12" wide when "closed" (as a bag). When opened out flat, it measures 26" long x 12" wide. The exterior is - as mentioned previously - a lovely silk with metallic bronze/gold and black accents. The interior is black satin. It is made properly with a seam halfway down the interior of the interior "secret" opening, so the "vanished" item does not "sag" at the bottom of the bag. This one is the very BEST quality! Don't settle for a cheap, poorly-made rip-apart bag. Get the BEST....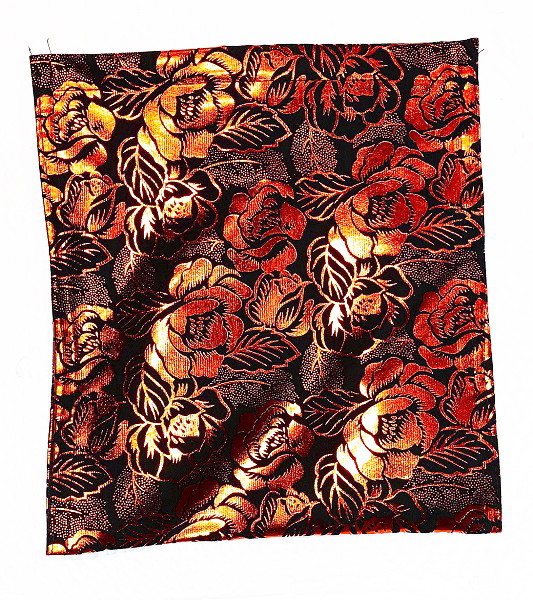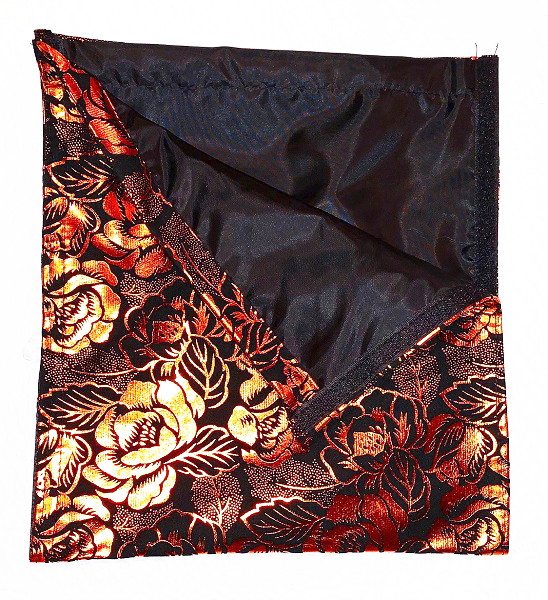 Includes the deluxe silk bag and instructions. (Supply your own silks or production items).

Manufacturer's suggested retail price is $29.95. It's yours for only...
$19.95
PLEASE NOTE - If you are not ordering for U.S. delivery, you MUST contact me BEFORE ordering to determine shipping options and rates. The flat rate postage fee DOES NOT APPLY to orders shipped OUTSIDE the United States. Simply send me a list of the items you wish to order and I'll get back to you with the shipping options and rates. Once you decide how you'd like the order shipped, I can send a PayPal invoice directly to you (or we can work out other payment arrangements, if necessary). Thank you!
Deluxe Silk Tear-Apart Change Bag
Product Code: DSTACB - MB1
Availability: 1
Related Products
Tags: bag, silk, silks, magic, trick, illusion, purse, Chinese, transformation