The performer shows a mixed-up Rubik's Cube and explains that it is one of the most common - but also most difficult - puzzles to solve. He now drops the unsolved puzzle onto a board, whereupon it INSTANTLY transforms into a SOLVED Rubik's Cube...and yes, it may be handed out for examination!
You can also transform the cube into a bunch of miniature Rubik's Cubes, candy (M&Ms of different colors looks amazing!), spring flowers, many dice, silks or even a large rubber ball or a load of spongeballs. You can even customize the final transformation depending on the occasion and your audience.
I remember when these first started to be imported from Germany in the 1980's. It was an amazing visual treat then...and it's just as cool now! The Rubik's Cube included with this is a cheap knock-off. It looks OK from a slight distance, but up close, not so much. I'd replace it, unless you intend to turn the unsolved cube into something else.
This trick works the same as the Dice Bomb or Dice Explosion, if you're familiar with that.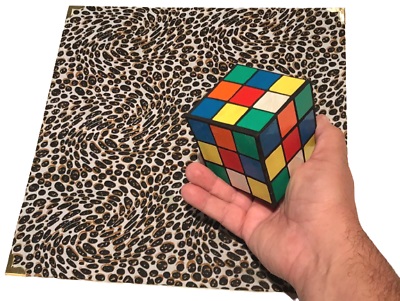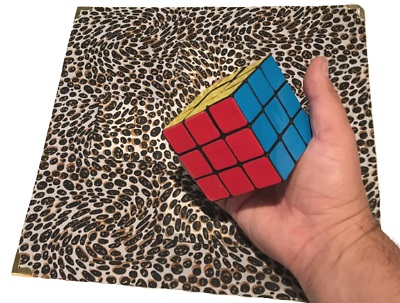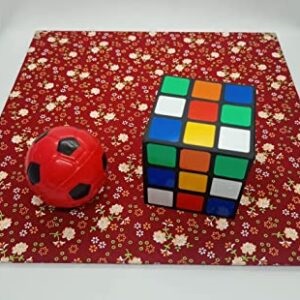 Some magic stores are selling this for as much as $39.95. I'm offering this one for only...

$29.50
PLEASE NOTE - If you are not ordering for U.S. delivery, you MUST contact me BEFORE ordering to determine shipping options and rates. The flat rate postage fee DOES NOT APPLY to orders shipped OUTSIDE the United States. Simply send me a list of the items you wish to order and I'll get back to you with the shipping options and rates. Once you decide how you'd like the order shipped, I can send a PayPal invoice directly to you (or we can work out other payment arrangements, if necessary). Thank you!
Drop Change Rubik's Cube
Product Code: DCRC - MBsid
Availability: 1
Related Products
Tags: drop, change, rubik, cube, transformation, magic, trick