Latest version made with Bicycle cards by USPCC!
The magician says he would like to do an experiment in order to test the spectator's memory. He shows the four Queens and places them one at a time face down on the table. He even moves them around just a bit to try to "confuse" the spectators. The spectators must now try and find the Queen of Hearts. But it's impossible!... Because when the four cards are turned over, they have magically transformed into the four FIVES!! And yes, they may be EXAMINED!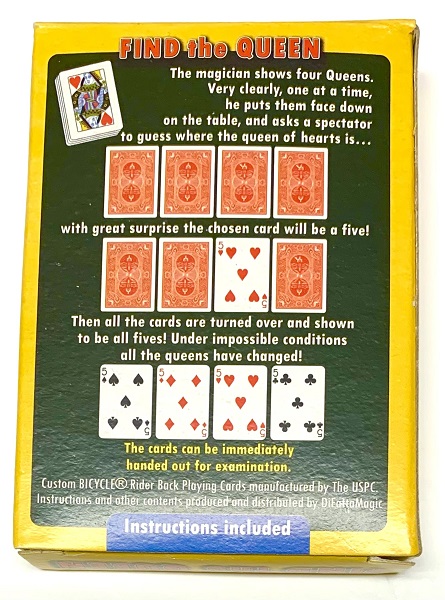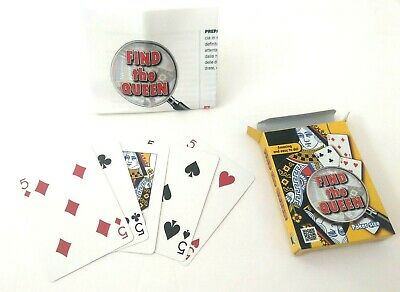 Here's a video demo:
This is an incredible effect that is *extremely* easy to do. Based on a Lubor Fiedler idea. The cards are poker size Bicycle Rider backs and are of the usual Bicycle quality.
This will quickly become one of your favorites.... and it's a bargain at only.....

$6.95
PLEASE NOTE - If you are not ordering for U.S. delivery, you MUST contact me BEFORE ordering to determine shipping options and rates. The flat rate postage fee DOES NOT APPLY to orders shipped OUTSIDE the United States. Simply send me a list of the items you wish to order and I'll get back to you with the shipping options and rates. Once you decide how you'd like the order shipped, I can send a PayPal invoice directly to you (or we can work out other payment arrangements, if necessary). Thank you!
Find the Queen - Italy
Product Code: FTQ - MB20
Availability: 2
Related Products