The
Locking Card Box
is one of the true
classic
utility props. It's been around for well over one hundred years and is incredibly versatile. There are
SO
many possibilities for its use!
As the name suggests, it is a box designed to hold a playing card. But not only will it HOLD a playing card... it will CHANGE one playing card into another! Or it can RESTORE a playing card that has been torn into pieces! It is equally effective with other flat material! Use it to change a borrowed business card into your own, or make it vanish. Also useful for billets, small envelopes, currency notes, etc. Anything flat that fits into it may be used!


This particular Locking Card Box resembles a simple unadorned wooden box, apparently designed to hold your precious deck of cards, complete in it's case. and it will do this....while hiding it's clever secret! It is designed to hold a complete deck of playing cards in its case, (Bridge or Poker size), making it a natural prop. You could use it to hold your deck of cards, remove the cards from the box during performance, and use the box for a change during your effect. The audience does not suspect it as a special magician's prop, as it's out and in full view the whole time.... it is an organic prop.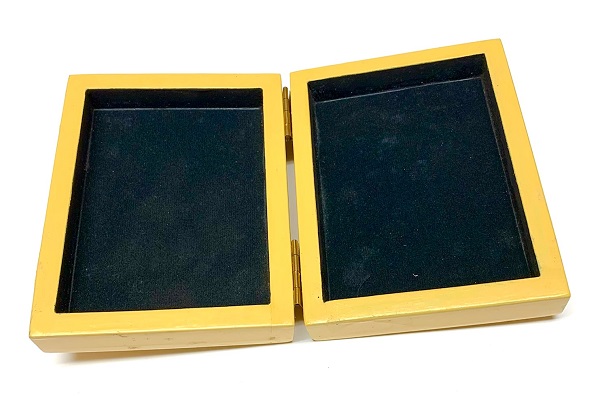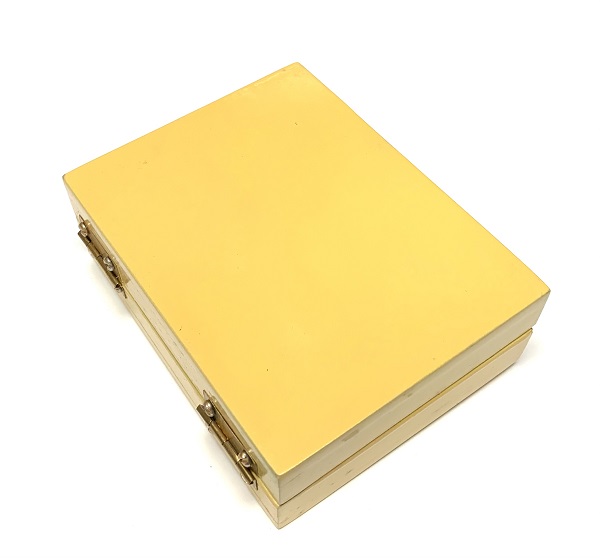 The box has a magnetic locking feature, so the box may be handled by the audience after the change. Supplied complete with instructions and ideas for use.
Only....
$24.50
PLEASE NOTE - If you are not ordering for U.S. delivery, you MUST contact me BEFORE ordering to determine shipping options and rates. The flat rate postage fee DOES NOT APPLY to orders shipped OUTSIDE the United States. Simply send me a list of the items you wish to order and I'll get back to you with the shipping options and rates. Once you decide how you'd like the order shipped, I can send a PayPal invoice directly to you (or we can work out other payment arrangements, if necessary). Thank you!
Locking Card Box - Wood
Product Code: LCB~W - MB13
Availability: 2