MARKED DECK - RED - USPCC Maiden Back

It's true...even the top card magicians often use marked decks. They use the decks in ways you may never even have thought of! Of course, some magicians are afraid of getting caught when using marked cards. But magicians
ONLY
get caught when they stare at the marks for
TOO LONG
. To get around this issue, these new decks feature marks that are bigger, more visible, yet are still organically hidden in the design.
These new marked decks are also the most affordable, which is a game changer, because now you can handle the marked deck just like you would any other old cheap deck. You can have cards signed. You can tear them up. You can throw them around. Do whatever tricks you'd normally do.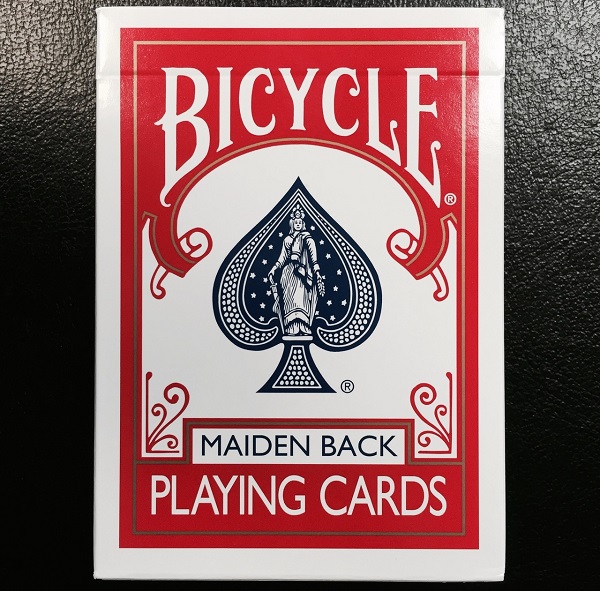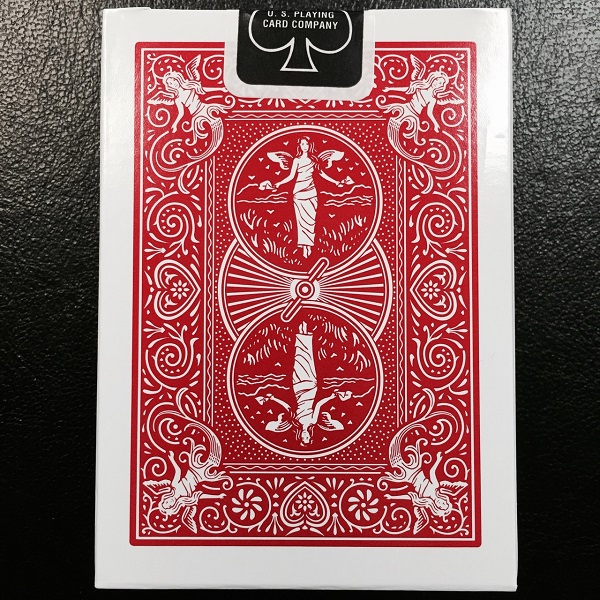 These marked cards are printed on the U.S. Playing Card Company's ELITE STOCK. (Previously the Elite Stock was only available for unmarked Bicycle cards.) These cards are flexible, snappy, and durable. They offer a soft yet supple handling with smooth edges and a traditional cut. Along with two identical jokers, the marked deck comes with a bonus double-backer and a blank-facer.
For you memdeck guys, this sealed deck comes stacked in Mnemonica order. So if you do memory work, just throw in a couple false shuffles and you're ready to perform miracles, literally right out of the box. (If you have no idea what the memdeck aspect is all about, forget about it. It doesn't change the cards in any way.)
This "next generation" marked deck might be the single most powerful tool a card magician could ever use! If you're serious about card magic, you can't afford NOT to pick up a couple of these beautiful decks!
$9.95
PLEASE NOTE - If you are not ordering for U.S. delivery, you MUST contact me BEFORE ordering to determine shipping options and rates. The flat rate postage fee DOES NOT APPLY to orders shipped OUTSIDE the United States. Simply send me a list of the items you wish to order and I'll get back to you with the shipping options and rates. Once you decide how you'd like the order shipped, I can send a PayPal invoice directly to you (or we can work out other payment arrangements, if necessary). Thank you!
Marked Deck - RED USPCC Maiden Back
Product Code: MDMBR - MB18
Availability: 6
Related Products