With this versatile little item, you can change the color of a silk hanky - or even make the silk vanish completely! Here's just one of the many tricks you can perform with this outfit: Push a RED silk into the tube. Blow on the tube, and a BLUE silk pops out! It's appears as if the silk magically "dyed" a different color as it passed through the tube! And...the best part? Yes, you can show that the tube is COMPLETELY EMPTY!

Here's another simple idea: Push a silk hanky into the tube. With a snap of the fingers, the tube is now empty and the silk has vanished!
This type of apparatus has been used by professional magicians for years... and for good reason! It creates colorful, entertaining magic!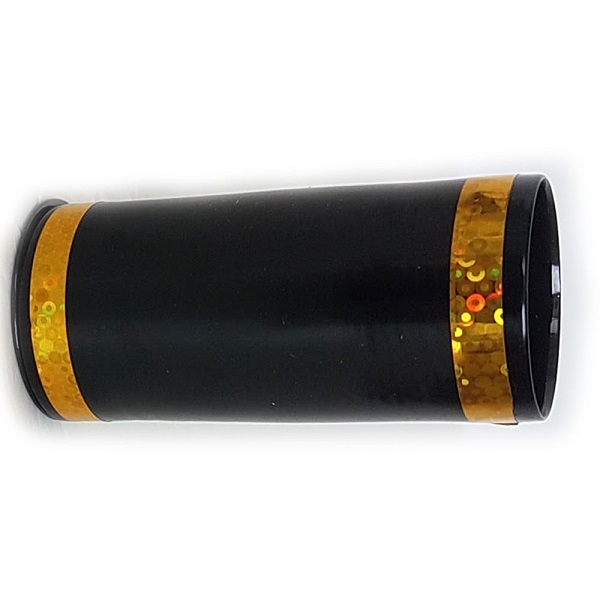 Please note that the best size silks to use for this are 9", and they are NOT included (because everyone wants a different color combination!). I do carry 9" silks in numerous colors...if you need some, let me know what colors you prefer and I'll do my best to accommodate you. (The silks sell for $2.50 each).
Comes complete with fully detailed instructions and ready to work. You just need a silk or two and you're ready to go!

$9.95
PLEASE NOTE - If you are not ordering for U.S. delivery, you MUST contact me BEFORE ordering to determine shipping options and rates. The flat rate postage fee DOES NOT APPLY to orders shipped OUTSIDE the United States. Simply send me a list of the items you wish to order and I'll get back to you with the shipping options and rates. Once you decide how you'd like the order shipped, I can send a PayPal invoice directly to you (or we can work out other payment arrangements, if necessary). Thank you!
Blow Dye Tube
Product Code: BDT - MB19
Availability: 1