The Cups and Balls are possibly the oldest known magic effect. Many magicians judge other magicians by their cups and balls routine. Unquestionably, it's a classic of magic like few others.
These gorgeous wooden cups are turned from teak wood and measure approximately 3.5" high and 3" at the mouth. Handsomely lacquered in a natural finish, and supplied with four classic "monkey fist" balls as well as a link to an on-line tutorial. (Note - The tutorial teaches an excellent routine, but it is not specific to these cups).
The cups themselves are beautiful...the "saddle" of each cup features a laser-etched dragon. These are works of art...and for the money, they can't be beat!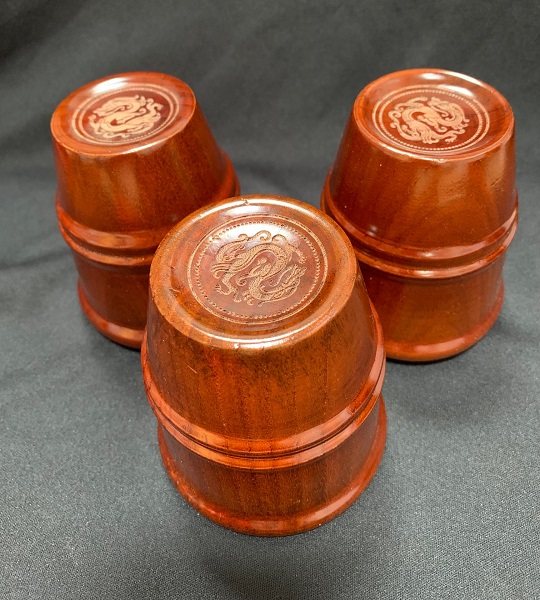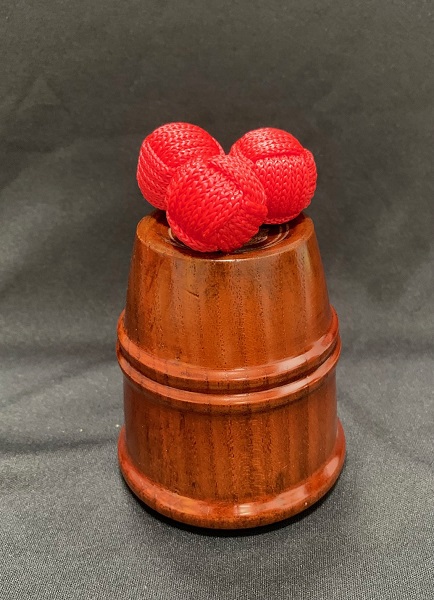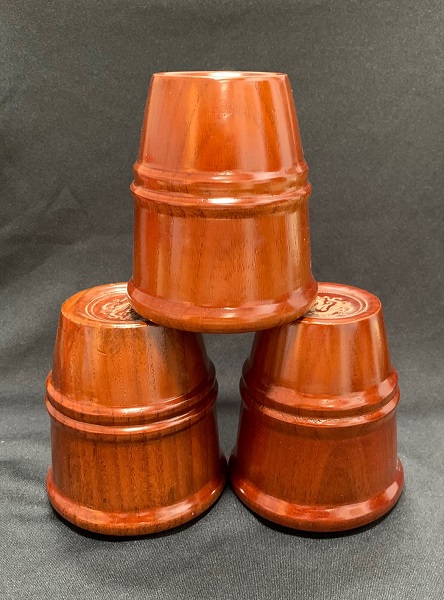 You can perform virtually all of the cups and balls moves with this top quality outfit.

$59.95
PLEASE NOTE - If you are not ordering for U.S. delivery, you MUST contact me BEFORE ordering to determine shipping options and rates. The flat rate postage fee DOES NOT APPLY to orders shipped OUTSIDE the United States. Simply send me a list of the items you wish to order and I'll get back to you with the shipping options and rates. Once you decide how you'd like the order shipped, I can send a PayPal invoice directly to you (or we can work out other payment arrangements, if necessary). Thank you!
Cups & Balls - Teak Wood Dragon Cups
Product Code: CABTWD - MB13
Availability: 1
Related Products