HANDS FREE MICROPHONE HOLDER

Here's a handy accessory that every magician needs sooner or later. Even if you normally carry and use your own wireless mike, one day you're going to be in a situation where you may HAVE to use the "house" system, and the "house" (wired) microphone. If and when that situation occurs, BE PREPARED! This handy little accessory is worn around you neck and will hold and any type of wired or wireless hand-held microphone.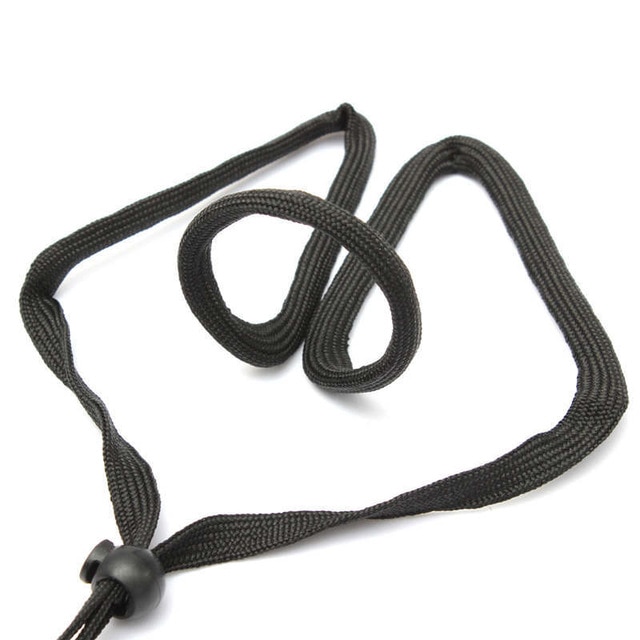 The holder is fully adjustable to fit any mike and is also adjustable for length.
Don't be caught struggling with a mike in one hand and a prop that takes two hands to use in the other! This little gem is VERY inexpensive insurance. Just toss it in a corner of your bag. If you don't need it, fine...but when you DO, you'll be GLAD you have it!
Limited supply. Order one today for only...
$9.95
PLEASE NOTE - If you are not ordering for U.S. delivery, you MUST contact me BEFORE ordering to determine shipping options and rates. The flat rate postage fee DOES NOT APPLY to orders shipped OUTSIDE the United States. Simply send me a list of the items you wish to order and I'll get back to you with the shipping options and rates. Once you decide how you'd like the order shipped, I can send a PayPal invoice directly to you (or we can work out other payment arrangements, if necessary). Thank you!
Hands Free Microphone Holder
Product Code: HFMH - MB15
Availability: 1
Related Products
Tags: Hands, Free, Microphone, Holder, magic