Most dealers will sell you a 32"-34" streamer and call it a "long" streamer. No way! I offer these SIXTY INCH (that's five FEET long!) pure silk streamers!
These fine silk streamers (approximately 1″ wide and and 60" long) make an ideal production from the bare hands! You can also produce one from a rolled up playing card, a rolled up dollar bill ("gathering the silk threads"), a handkerchief, or just about wherever whatever you can imagine.
Believe me, the Xtra long silk streamer production from a BORROWED dollar bill is simply STUNNING. And the beautiful thing is, it plays for one HUNDRED people just as well as it plays for one person! In addition, if you're worried that the thumb tip might not be a perfect fit or perfect color match for your thumb, the borrowed bill provides PERFECT cover at all times. This particular effect can be YOUR reputation maker!

Even though it's Xtra long, this streamer is highly compressible PURE SILK and will therefor fit into a thumb tip. Think of it....you can produce this silk streamer from your BARE HANDS...and it seems to just keep coming and coming and COMING!
You can naturally buy several of these and sew them together if you wish to produce a SUPER LONG streamer....but don't plan on getting it into a thumb tip! It would certainly fit into a Silk Wonder box, a change bag, Lewiscone, etc.
These lovely 1" x 60" pure silk streamers are pure silk and multi-colored: red, green, blue, yellow, and purple,
Wait, what's that? You need a thumb tip? While they last, I'm INCLUDING a FREE thumb tip with each streamer you buy! I don't normally sell these thumb tips on my site...I only bring them to conventions where I'm a dealer. I know you folks...you like to "try them on". Well, I call these "Grippy Tipz" because they're a soft rubber-like material and tend to "cling" to your thumb. So, in this instance, you don't get to "try before you buy"....but you're getting a thumb tip that I sell a conventions all by itself for $4.95... for FREE! What's the worst that can happen?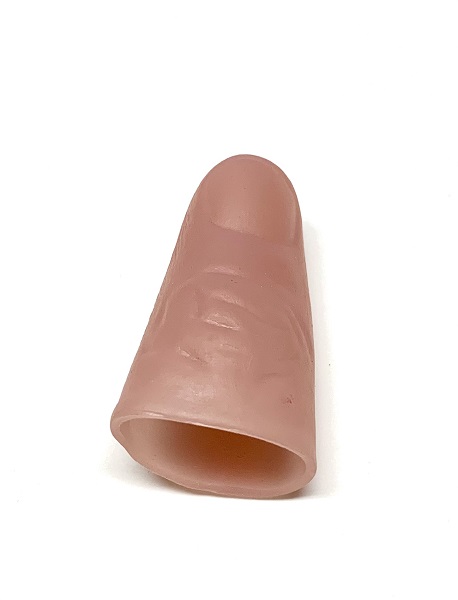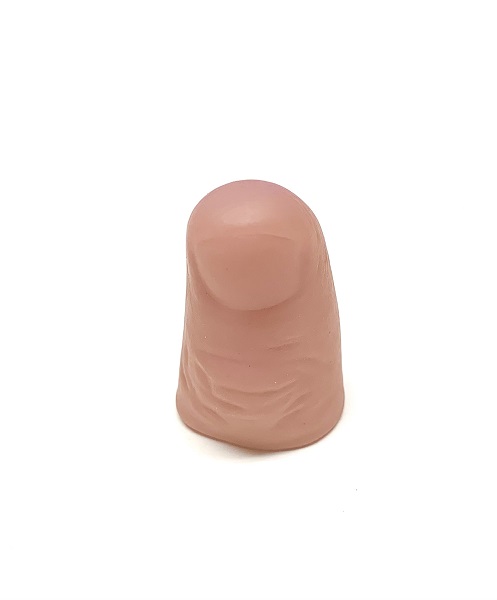 OK, so you get the pure silk 1" wide by 60" long streamer, PLUS one of my famous "Grippy Tipz" thumb tips. And all for the BARGAIN price of only...

$5.95
PLEASE NOTE - If you are not ordering for U.S. delivery, you MUST contact me BEFORE ordering to determine shipping options and rates. The flat rate postage fee DOES NOT APPLY to orders shipped OUTSIDE the United States. Simply send me a list of the items you wish to order and I'll get back to you with the shipping options and rates. Once you decide how you'd like the order shipped, I can send a PayPal invoice directly to you (or we can work out other payment arrangements, if necessary). Thank you!
Thumb Tip Streamer (Xtra Long) with BONUS Thumb Tip
Product Code: TTS -
Availability: 1