I've collected rising card decks for years....this is one of the finest!

A jumbo Bicycle deck is given to a spectator to examine and shuffle. Next, two spectators each select a card (100% free choice!). The selected cards are replaced in the deck which is then cut several times and placed back into its empty case. The case is placed in its stand and the magician may then go down into the audience.
The spectators are asked which cards they selected. Slowly, the first named card rises out of the deck, after which the second card rises as well!
The working of this deck is based upon a Richard Himber idea. The deck itself is un-gimmicked and as stated above, may be handled and shuffled by the spectators. One of the features I really like about this version of this classic trick is that it has an optional time delay, allowing you to walk down into the audience (or at least away from the deck) before the first card rises. It's extremely clever. All mechanical....no electronics, no batteries, etc.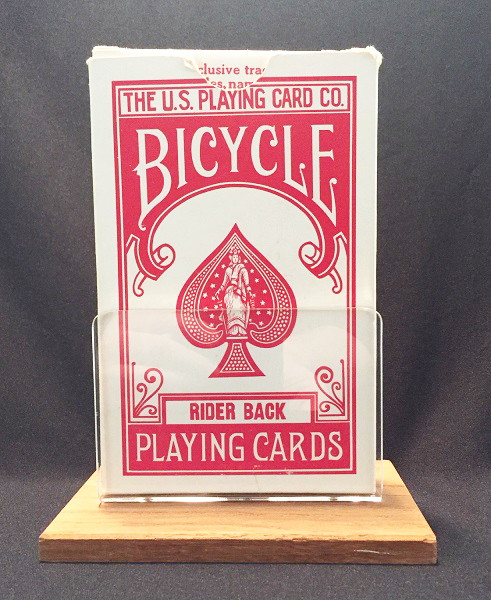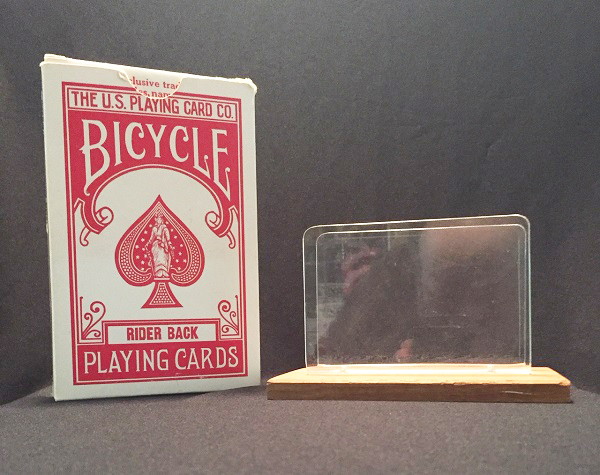 Includes four pages of illustrated instructions. Originally released by El Duco of Sweden in 1989. It is a used item but it has been well cared for. In very fine PLUS condition.


NOTE - This is in my "Used/Collectible" category, meaning I have ONE ONLY. If you're interested in it, please do not hesitate!

One of these sold at auction a year or so back for $435.00! This RARE rising card outfit may be yours for only...
$295.00

PLEASE NOTE - If you are not ordering for U.S. delivery, you MUST contact me BEFORE ordering to determine shipping options and rates. The flat rate postage fee DOES NOT APPLY to orders shipped OUTSIDE the United States. Simply send me a list of the items you wish to order and I'll get back to you with the shipping options and rates. Once you decide how you'd like the order shipped, I can send a PayPal invoice directly to you (or we can work out other payment arrangements, if necessary). Thank you!


Automatic Jumbo Card Rise - El Duco Magic (Sweden)
Product Code: AJCR - MB20
Availability: 1
Tags: El Duco, card, rise, platform, magic, trick, tricks, cards, rising