The Chinese Sticks has always been a favorite routine of mine. I believe I've owned just about every type of set made. Without question, this new set is among the smoothest working I've ever owned!
These sticks are 14" long and 1" square. They can be seen in the largest auditoriums, yet can play even for small groups n a living room! The sticks themselves are aluminum and covered in a bright plasticized prism finish and capped off with removable ends. The string is a heavy duty type that won't break. The knots on both the top ball and the tassels are reinforced. These are TOP QUALITY sticks made by the FAB Magic Company.

Oh, I forgot to mention...the best part of this set of sticks? The weight system uses a pulley that makes the operation silky smooth. No doubt about it...this is a professional set of Chinese Sticks you'll be proud to own and USE!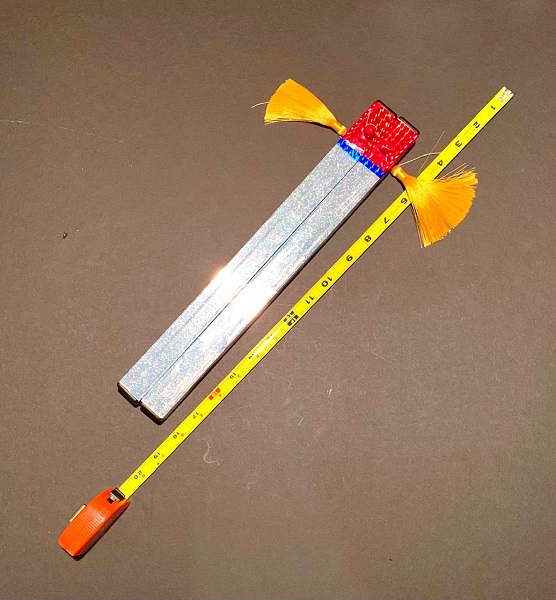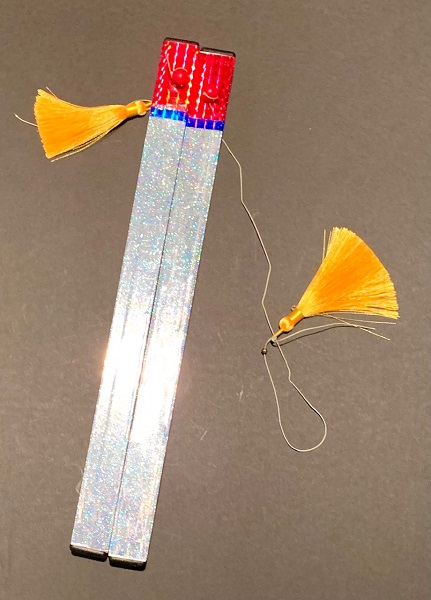 Includes the set of two sticks and complete instructions. This set is NEW and UNUSED.

PLEASE NOTE - Even though this set is BRAND NEW, it is listed in my "Used/Collectible" category...meaning I have this ONE set only. When it sells, I do not know when or even IF I will ever have another set available. If you're interested in it, PLEASE do not hesitate!

Retail is $95.00. Own this set for only...

$74.95
PLEASE NOTE - If you are not ordering for U.S. delivery, you MUST contact me BEFORE ordering to determine shipping options and rates. The flat rate postage fee DOES NOT APPLY to orders shipped OUTSIDE the United States. Simply send me a list of the items you wish to order and I'll get back to you with the shipping options and rates. Once you decide how you'd like the order shipped, I can send a PayPal invoice directly to you (or we can work out other payment arrangements, if necessary). Thank you!
Chinese Sticks - ELITE Set
Product Code: ECS~FM - MBSid
Availability: 1
Related Products