The Cups and Balls are possibly the oldest known magic effect. Many magicians judge other magicians by their cups and balls routine. Unquestionably, it's a classic of magic like few others.
These cups are exotic hardwood and measure approximately 3- 1/8" high and 3" at the mouth. One of the cups is gimmicked a la the "Chop Cup". These cups are, in a single word, STUNNING. They are a light caramel-colored wood with three darker accent beads around the center plus a matching accent rim around the mouth. They would be at home on display in the finest collection, yet would also make perfectly practical "workers".

I have not seen another set exactly like this. The closest thing I can find on-line is the "Pentad" cup sets that J.C. Sum produced some years back. The difference is that the cups listed here have more of a steep angle on the shoulder... I think this makes for a much more pleasing "look". Unlike many wooden sets, these appear almost machine-made in their precision. They nest perfectly and are 100% uniform.
In style, these remind me very much of the beautiful wooden cups Mikame produced at one time. They are that nice. I wish I could take better photographs of them...the photos I've taken simply do not do this set justice. Believe me...you will be THRILLED when you see these in person!

Please note... This is the cup set ONLY. It does not come with balls, nor does it have a routine. I may be able to round up a set of the proper balls if you need them...just let me know. I can also provide a basic set of C&B instructions, but they will be generic... as far as I know, this set did not have instructions when initially produced.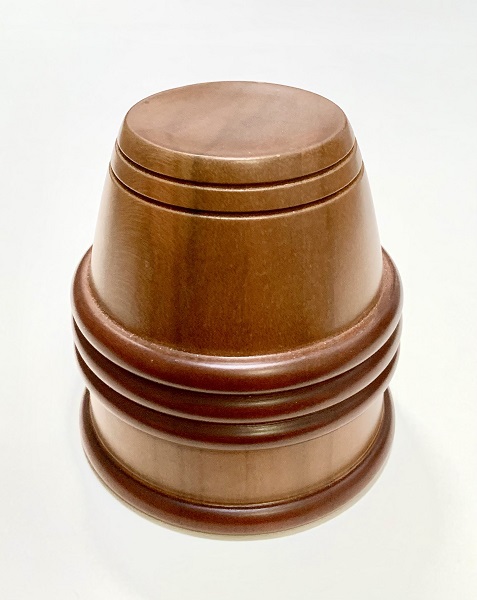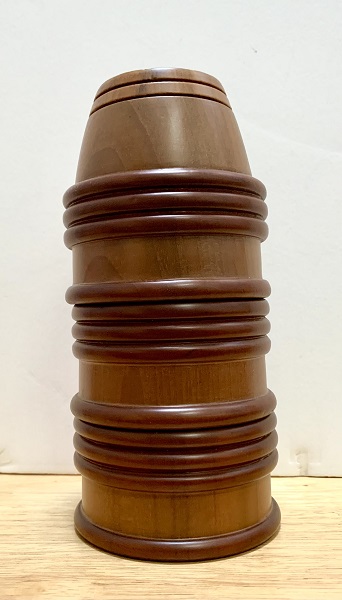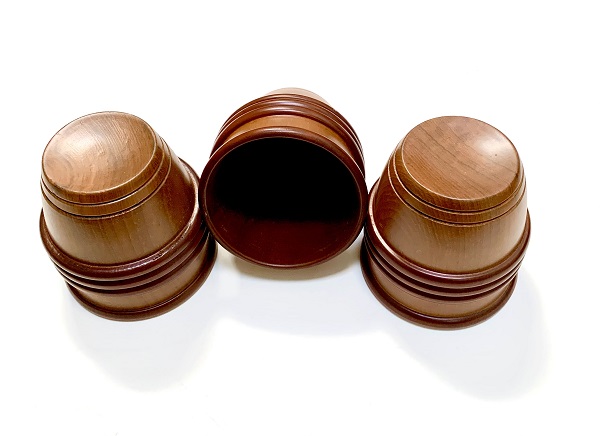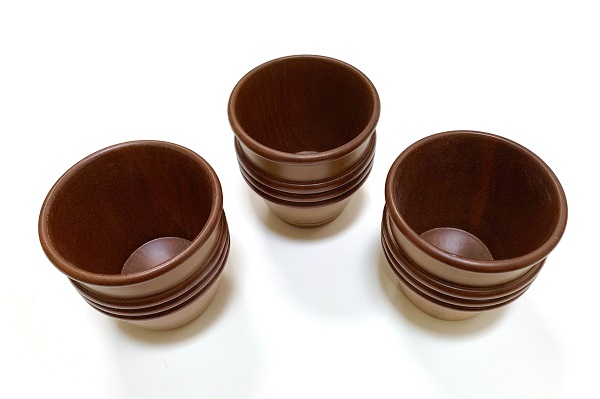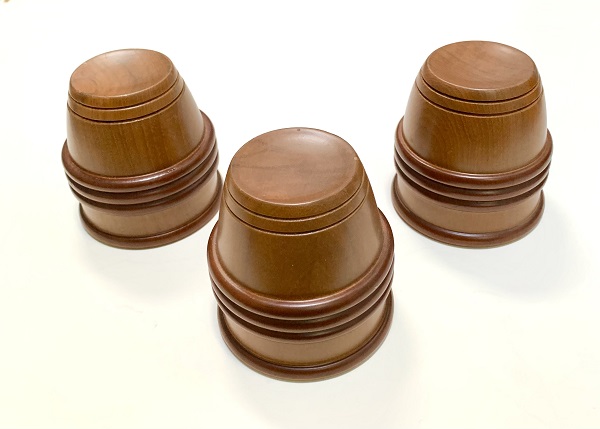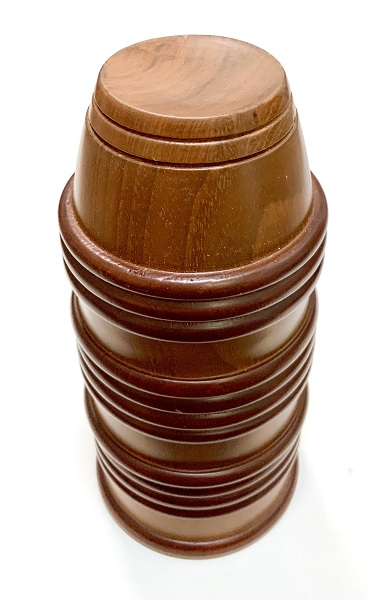 You can perform virtually all of the cups and balls moves with this absolutely gorgeous outfit.
Please remember... this set is listed in my "Used/Collectable" section. I have the ONE set only. When it sells, I likely will never have another. If you're interested in it, I encourage you to buy it NOW. I have never seen another set like exactly like this one.

$195.00
PLEASE NOTE - If you are not ordering for U.S. delivery, you MUST contact me BEFORE ordering to determine shipping options and rates. The flat rate postage fee DOES NOT APPLY to orders shipped OUTSIDE the United States. Simply send me a list of the items you wish to order and I'll get back to you with the shipping options and rates. Once you decide how you'd like the order shipped, I can send a PayPal invoice directly to you (or we can work out other payment arrangements, if necessary). Thank you!
Cups & Balls Combo Set - Exotic Hardwood
Product Code: CABEH - MB13
Availability: 1