Ultra-RARE and long off the market!
This is without question the absolute highest quality card-to-envelope-in-wallet ever constructed, both in functionality and appearance. The "Forbes Flaps" make inserting the card directly into the envelope virtually effortless. The dimensions and cut of the zipper ensure no snagging of the envelope. There are numerous pockets (enabling you to use this as your "daily carrier") as well as an interior windowed pocket for your I.D., driver's license, etc.
Pictures simply do NOT do this amazing wallet justice; the interior shell of the (real alligator) leather is softer than velvet... it is a work of Art, really. The leather work of Michael Forbes is legendary....to this day, it is still unsurpassed.
According to Bob Kohler (who distributed these when they were originally available), only three were made out of alligator (the rest being lizard). Thus, the Forbes Portfolio itself is not only extremely scarce and highly desirable, but this particular one is one of only THREE ever produced...it is ULTRA-rare!
When this was originally produced, an on-line forum was available for owners. That forum is long gone, BUT... this wallet includes a hard copy printout of the contents of the forum! How the Forbes Flaps work, preparing the envelopes, loading the envelopes, etc. etc., etc. ALL of the real "inside skinny" on the use of this professional tool. EIGHTEEN pages of photo-illustrated instructions will be included. If you are a pro seriously looking to perform this classic effect, this closely-held information alone is worth $$$.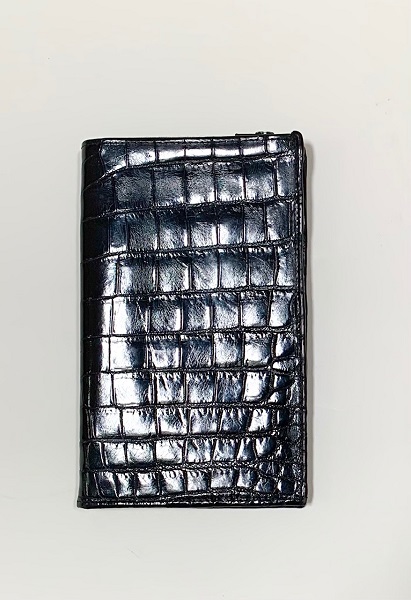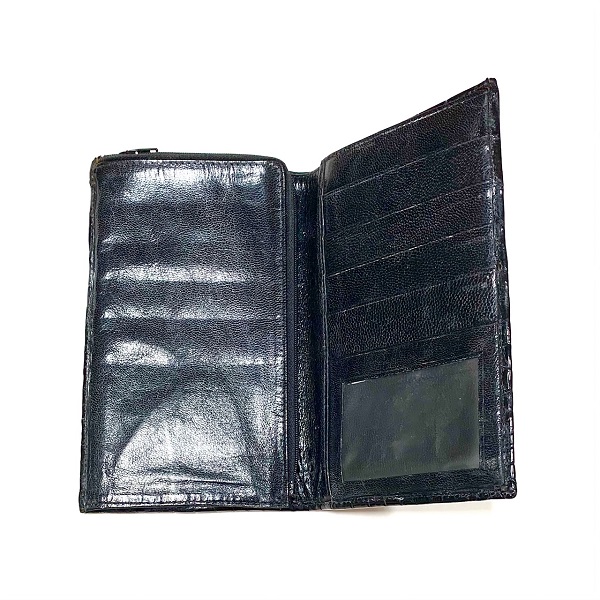 NOTE - While this one is mildly USED, it shows virtually NO wear. The corners are still sharp and the stitching is still perfect throughout.
This is is my "Used/Collectible" category...I have ONE ONLY. When it sells, it is unlikely I will ever have another...especially in alligator. If you're interested in it, please do not hesitate!
The last time I saw one of these sell at auction, it sold for more than $600.00 (and that was NOT an ultra-rare alligator version). One recently sold from a well-known used/collectable site for $475.00.
Don't pass up this RARE opportunity to own an original Forbes Portfolio in alligator...one of only THREE ever made.

$375.00
PLEASE NOTE - If you are not ordering for U.S. delivery, you MUST contact me BEFORE ordering to determine shipping options and rates. The flat rate postage fee DOES NOT APPLY to orders shipped OUTSIDE the United States. Simply send me a list of the items you wish to order and I'll get back to you with the shipping options and rates. Once you decide how you'd like the order shipped, I can send a PayPal invoice directly to you (or we can work out other payment arrangements, if necessary). Thank you!
Forbes Portfolio - Deluxe Professional Card in Envelope in Wallet
Product Code: FP - MB20
Availability: 1