A must-have item for pro performer! Use it as a sight gag...a running gag....an opener...a quick emcee bit! It's just about as versatile as it can be!
The entertainer is seen holding a hard bound book. He tells the audience that earlier in the day he was reading this book that concerns global warming. He says that due to the rise of the temperature on the earth, fire is breaking out in many dense forests all over the world. As the entertainer is speaking, the book suddenly bursts into flames! As a kicker line, the book may now be closed to extinguish the flames as the entertainer says, "That's quite a hot topic!"
This hot book is completely self-contained. All you need to supply is lighter fluid. There are wick pans on BOTH sides, so the flame output is HUGE. It really looks impressive!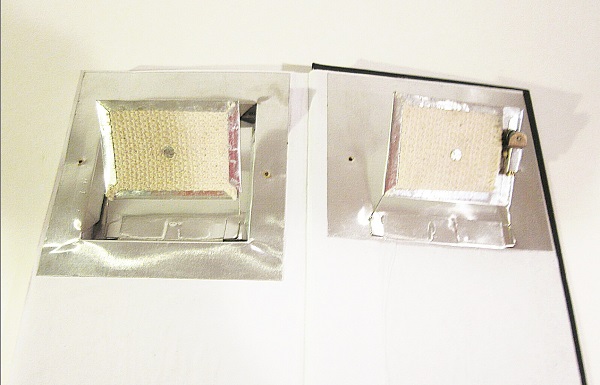 Cover is blank so you can use stick-on letters to title it, if desired. Unlike most Hot Books, this one also allows you to page through some of the pages, which is a fantastic "sell" that it's a legitimate book!

Hardbound book with plain black cover measures approximately 5-1/2" x 8-1/2" x 1". Instructions included.

Suggested retail price is $29.95. It's yours for only...
$24.95
PLEASE NOTE - If you are not ordering for U.S. delivery, you MUST contact me BEFORE ordering to determine shipping options and rates. The flat rate postage fee DOES NOT APPLY to orders shipped OUTSIDE the United States. Simply send me a list of the items you wish to order and I'll get back to you with the shipping options and rates. Once you decide how you'd like the order shipped, I can send a PayPal invoice directly to you (or we can work out other payment arrangements, if necessary). Thank you!
Hot Book
Product Code: HB - MB8
Availability: 1