BACK IN STOCK!!!

Well, I thought I'd seen it all...until THIS absolutely amazing set of cups came along!
This beautiful set of cups is the latest brainchild of Jimmy Fan, one of the most creative magicians to come along in years. He creates a unique twist on everything he touches...and this amazing set of cups is NO exception!
Is it a Cups and Balls Set? Is it a Thimble Rigging set? The answer to both is....a resounding YES!!!
Ok, here's the breakdown... With this incredibly versatile utility set, you'll receive:
THREE brass cups. Each cup measures 1-1/2" tall with a mouth diameter of 1-1/2". These cups are machined from solid brass stock... they are not formed or spun. And one of the cups is a CHOP CUP!
FOUR balls. The balls measure 1/2" in diameter. One of the balls is gimmicked to work with the Chop Cup.
THREE Load balls. These balls measure 1" in diameter.
ONE special precision brass cup insert. Think of the old coin cup... or a pea can. This special gimmick enables you to produce an EXTRA load at the end of your routine. (Not shown in photos)

ONE black velveteen carrying bag. (Not shown in photos)

You'll also receive a link to a special on-line video tutorial.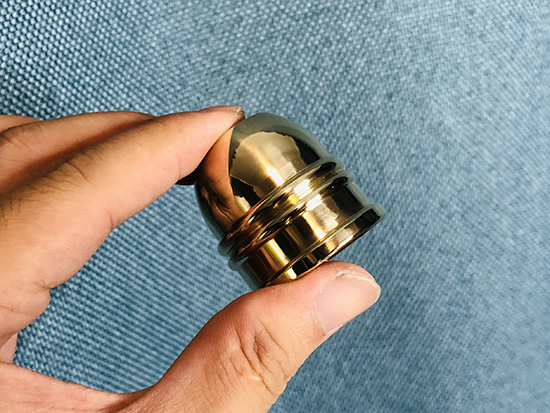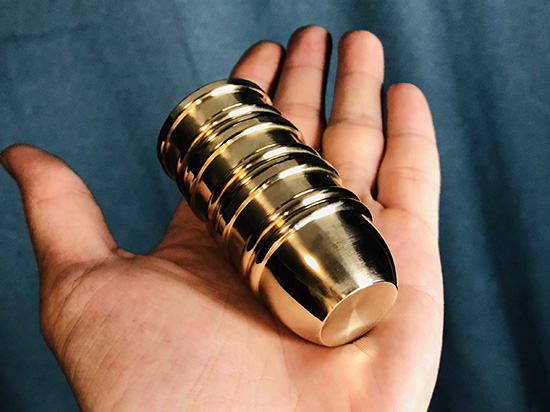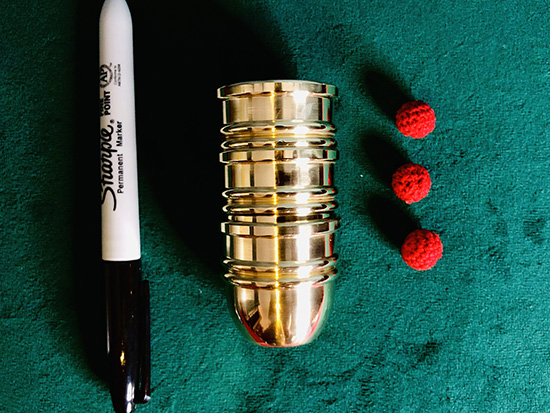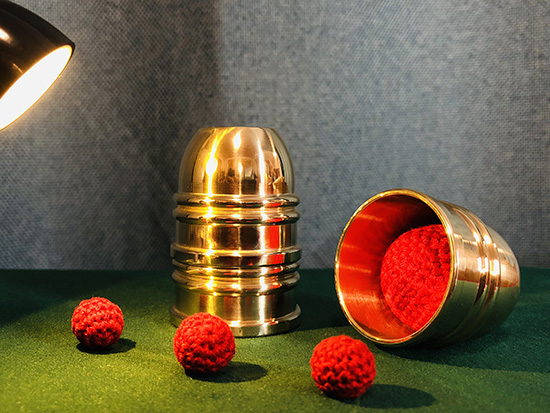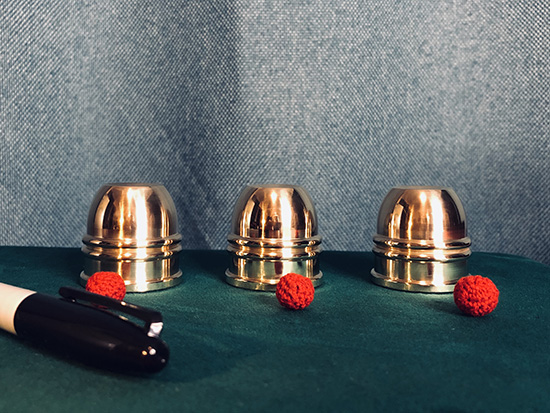 The keyword here is QUALITY. While tiny, these cups are beautifully precision-machined and are - for their small size - HEAVY. Each cup weighs in at three ounces...meaning the set together weighs more than half a pound! They feel GOOD in your hands!
Jimmy has developed some truly wonderful handlings for this set... when you watch the basic demonstration below, you'll see what I mean. The really nice thing is, you can do a number of routines with this set with little or even NO sleight of hand! If you do choose to incorporate sleights, the small size of the props actually makes things EASIER! And, of course, the Chop Cup gives you an added advantage, too!
Go ahead and watch the demos now.... I think you'll like what you see!
Be sure to check out my Deluxe Close-up Wand in the link below. It's a perfect match for this set....All brass, with solid polished tips (for extra weight) and jet black body.
This set represents real value.... It is incredibly versatile, and it's quality manufacture will make you proud to display it. Limited quantities are available.... don't miss out!

The suggested retail price for the set is $65.00, and that's without the matching "jumbo" load balls that I include. My special price for the whole outfit as detailed above is only....

PLEASE NOTE - If you are not ordering for U.S. delivery, you MUST contact me BEFORE ordering to determine shipping options and rates. The flat rate postage fee DOES NOT APPLY to orders shipped OUTSIDE the United States. Simply send me a list of the items you wish to order and I'll get back to you with the shipping options and rates. Once you decide how you'd like the order shipped, I can send a PayPal invoice directly to you (or we can work out other payment arrangements, if necessary). Thank you!
Mini Master Cups - Amazing Cups & Balls Set
Product Code: MMC - MB9
Availability: 2
Related Products