They appear to be just a normal pair of tailor's scissors, but this special pair of scissors contains a clever mechanism which will lock the scissors so only you can use them! Lock them in the closed OR open position.... these are a laugh riot!
A good set of Cut No Cut Scissors has been unavailable for years. NOW....you can own a top quality set at a fraction of what the old used ones sell for!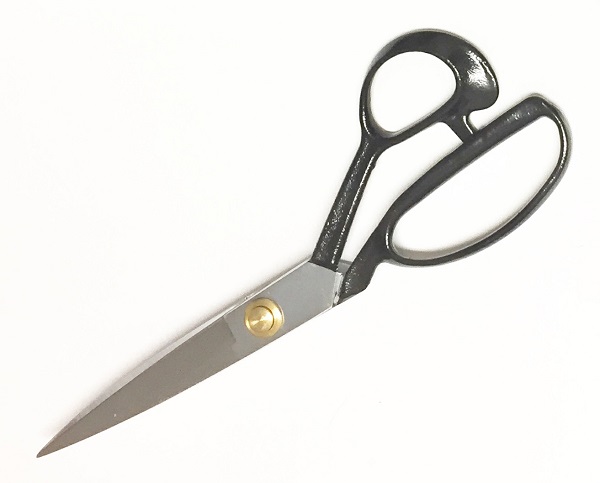 Heavy-duty construction for professional use...and SHARP so they'll actually cut rope! Sure-fire locking mechanism keeps the blades CLOSED when you want and OPEN when you want. This is as fine a set of Cut - No Cut Shears as I've ever seen!

Great utility comedy prop, useful for many routines. Complete with original instructions.

$49.95
PLEASE NOTE - If you are not ordering for U.S. delivery, you MUST contact me BEFORE ordering to determine shipping options and rates. The flat rate postage fee DOES NOT APPLY to orders shipped OUTSIDE the United States. Simply send me a list of the items you wish to order and I'll get back to you with the shipping options and rates. Once you decide how you'd like the order shipped, I can send a PayPal invoice directly to you (or we can work out other payment arrangements, if necessary). Thank you!
Comedy Cut No Cut Shears
Product Code: CCNCS - MB13
Availability: 2
Related Products