APPEARING CANE
A full size cane appears instantly at your fingertips! Or visibly transform a silk into a cane. This is a classic show opener...it's a perfect way to start a show!
This cane is made from quality spring steel and features the unique one-touch-opening system.(a la Harakkhan). It makes the cane much easier to use and you won't worry about an "accidental misfire"!
Professional quality, light weight, lightning-fast, operation, no lubricant required (harmless to silks). The high-gloss black finish is extremely durable. Measures approximately 40" in length. Silver prismatic knob.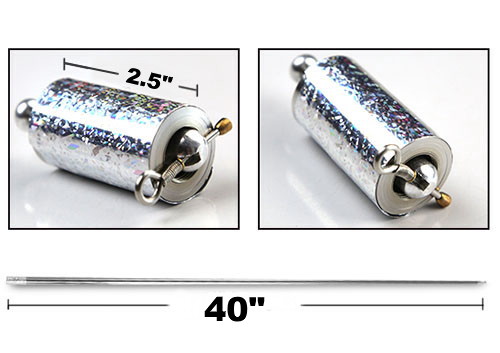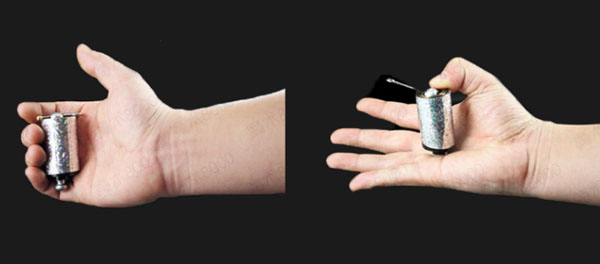 Retail price is $39.95. Own one today for only...
$29.95

PLEASE NOTE - If you are not ordering for U.S. delivery, you MUST contact me BEFORE ordering to determine shipping options and rates. The flat rate postage fee DOES NOT APPLY to orders shipped OUTSIDE the United States. Simply send me a list of the items you wish to order and I'll get back to you with the shipping options and rates. Once you decide how you'd like the order shipped, I can send a PayPal invoice directly to you (or we can work out other payment arrangements, if necessary). Thank you!
Appearing Cane
Product Code: AC - MB17
Availability: 2
Related Products