GREAT NEW EFFECT -- NOW BACK IN STOCK!

The MIDAS CHIPS are golden poker chips that make YOU look like a KING!
If you are tired of using the same coins everyone else is using and want to change the not only the look but the feel, the MIDAS CHIPS are a FANTASTIC option!
Please watch this great demo of just a FEW possibilities with this amazing new set!
Common plastic chips are too light, and even clay chips aren't quite right... so we chose to make a METAL Chip Set inspired by high end casino chips. The highly polished chips are made of brass with gold plating, making your performance dazzling...and worthy of a KING!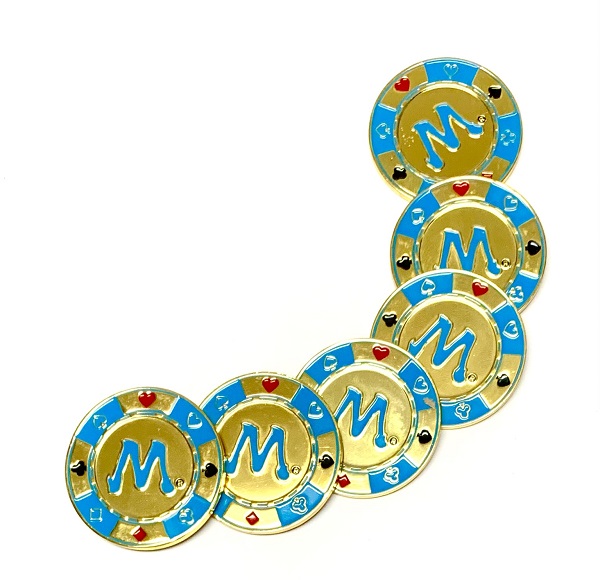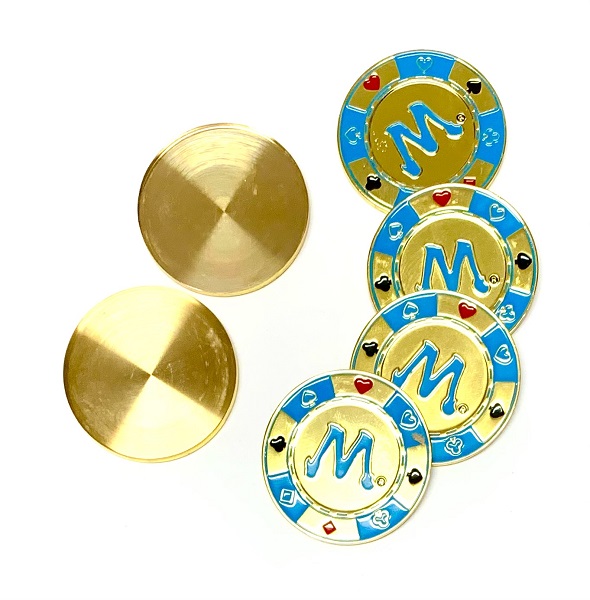 More than half an hour of lessons are taught on the video tutorial, including these routines: 3Fly -- Appearance and Vanish of Three Coins -- Transposition of Four Coins -- Matrix. And of course, there are SO many more routines possible with this truly versatile utility set!
Each golden chip measures 38mm in diameter...the same size as a U.S. Eisenhower or Morgan silver dollar.
Each set comes complete with four gorgeous golden chips, one expanded shell, one super-expanded shell and link to an on-line instructional video tutorial.


Folks, this is a WHOLE LOT of entertainment for only...
$44.95

PLEASE NOTE - If you are not ordering for U.S. delivery, you MUST contact me BEFORE ordering to determine shipping options and rates. The flat rate postage fee DOES NOT APPLY to orders shipped OUTSIDE the United States. Simply send me a list of the items you wish to order and I'll get back to you with the shipping options and rates. Once you decide how you'd like the order shipped, I can send a PayPal invoice directly to you (or we can work out other payment arrangements, if necessary). Thank you!
Midas Chips
Product Code: MC - RB32
Availability: 4
Tags: midas, chips, poker, coins, magic, trick, expanded, shell