CRYSTAL SILK TUBE
Here's another wonderful trick that's at home in a small setting (birthday party, etc.) or on the largest stage. It packs small and plays BIG!
You display three separate silk hankies and place them one-by-one into a clear tube, where they can all easily be seen. Say the magic words, "Hokie Pokie This is No Jokee"! The silk hankies are now removed and are tied together at their ends!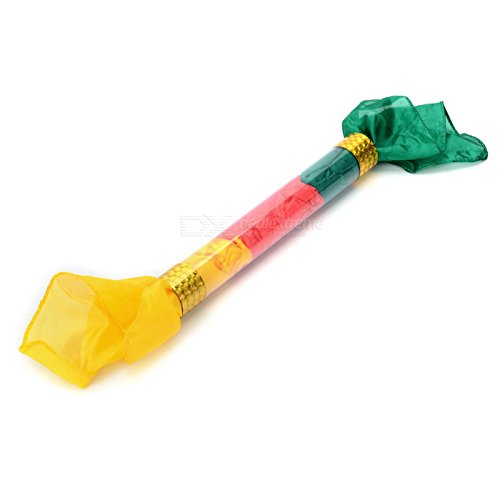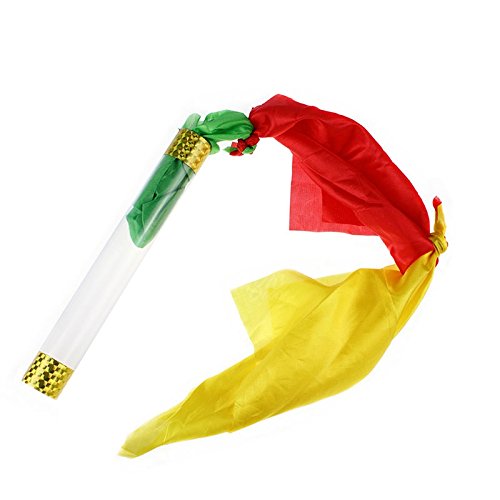 Absolutely NO tricky knots, no difficult-to-learn moves, no NOTHING. Just great, simple, direct and elegant MAGIC! Supplied complete with gimmicks, complete instructions, tube and three silk hankies. The number of silk hankies and colors are particularly well suited to a number of presentations. Traffic safety is a GREAT theme idea for this Red-Yellow-Green set!
A truly GREAT magic routine for only...
$12.95

PLEASE NOTE - If you are not ordering for U.S. delivery, you MUST contact me BEFORE ordering to determine shipping options and rates. The flat rate postage fee DOES NOT APPLY to orders shipped OUTSIDE the United States. Simply send me a list of the items you wish to order and I'll get back to you with the shipping options and rates. Once you decide how you'd like the order shipped, I can send a PayPal invoice directly to you (or we can work out other payment arrangements, if necessary). Thank you!
Crystal Silk Tube
Product Code: CST - MB2
Availability: 6