Here's a wonderful set of cups for the real worker. Why? Because the cups are made of plastic and look so darned innocent! These look like cups you'd find a toothbrush sitting in, or maybe some pencils on a desk. One thing for certain....they do NOT look like magic props! I love these, simply because of the innocent appearance.

This is a combo set...two regular cups and one Chop Cup. The cups match perfectly. The possibilities are practically limitless!

Each cup measures 4-1/4" tall by 3" mouth. Four 1-1/8" balls are also included with one being gimmicked for the Chop Cup (no load balls provided). No instructions included, but if you want some, let me know and I'll scare up something generic for you.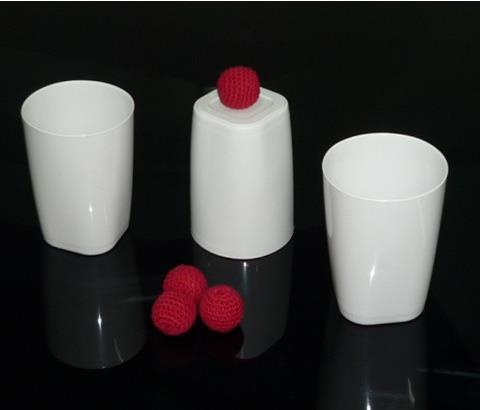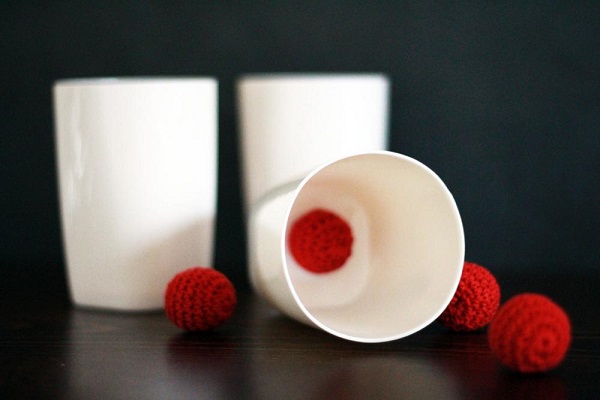 This marvelous set may be yours for only...
$21.95

PLEASE NOTE - If you are not ordering for U.S. delivery, you MUST contact me BEFORE ordering to determine shipping options and rates. The flat rate postage fee DOES NOT APPLY to orders shipped OUTSIDE the United States. Simply send me a list of the items you wish to order and I'll get back to you with the shipping options and rates. Once you decide how you'd like the order shipped, I can send a PayPal invoice directly to you (or we can work out other payment arrangements, if necessary). Thank you!

Cups & Balls COMBO Set - Plastic
Product Code: CBCS~P - MB4
Availability: 2
Related Products