The cups and balls is a classic of magic and often the trick by which new magicians are judged. In the traditional Cups and Balls routine, the magician makes the balls pass through the solid bottoms of the cups, jump from cup to cup, disappear from the cups and appear in other places, or vanish from various places and reappear under the cups.
This set is an economy model - ideal for beginners and those just learning a Cups and Balls routine. Design-wise, it is very much like the classic (original) Rings 'n' Things "Monti Cups" design. The shoulder on this cup is beautifully tapered. For the money, you simply cannot go wrong!

This set comes complete with: 3 Aluminum Cups and 4 Red Crochet Balls (1" diameter). Drawstring bag to protect and carry the set. You'll also receive a link to an on-line tutorial teaching an excellent basic routine as well as a printed booklet teaching a basic Cups and Balls routine!

These cups are highly polished (you can see my reflection in the photos!) light weight aluminum. Each cups measures 3" high with a mouth diameter of 2-7/8".

(Please pardon my reflection in the cups...they're REALLY shiny and reflective!)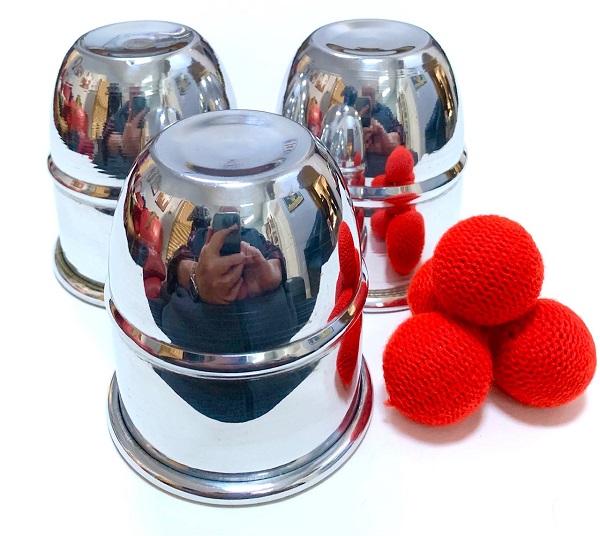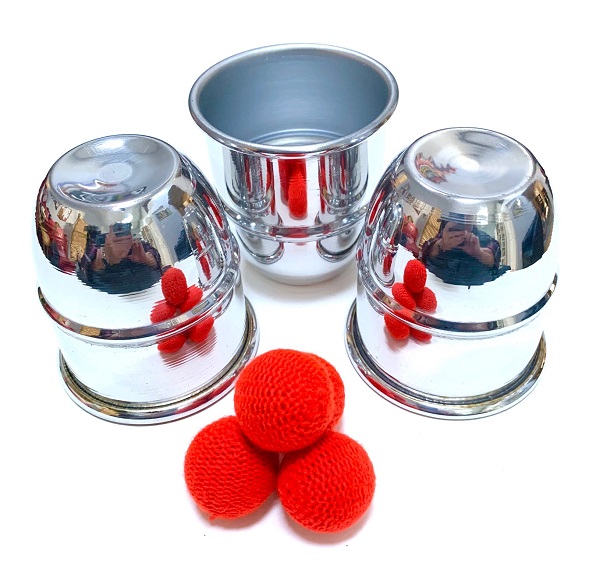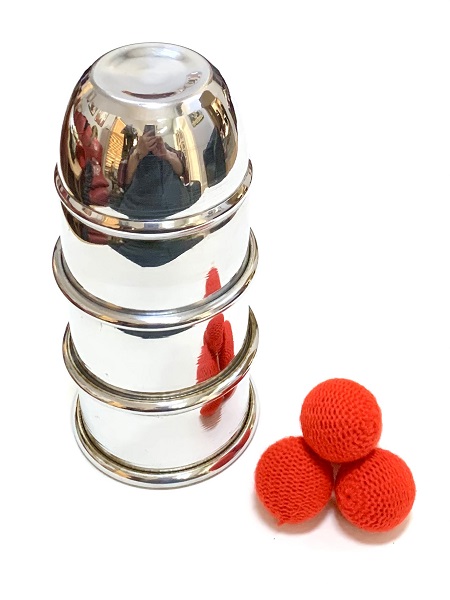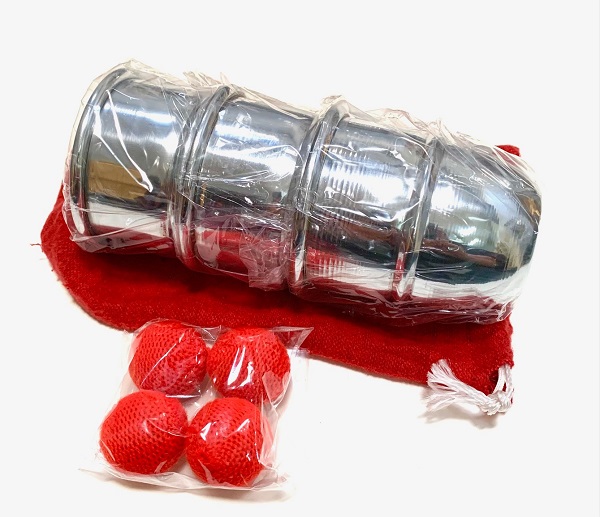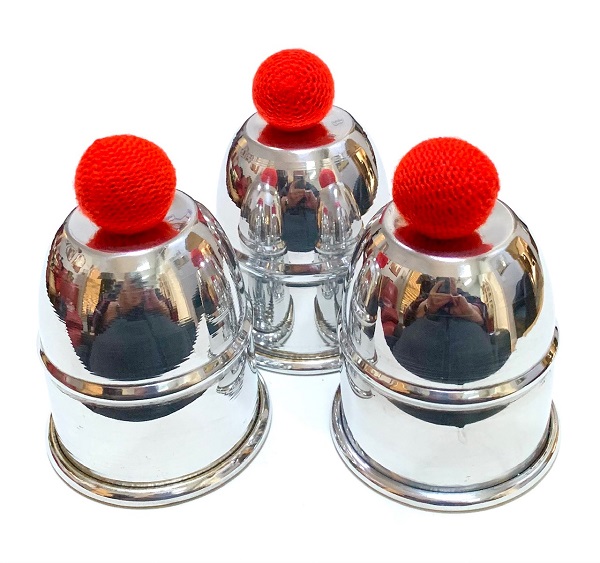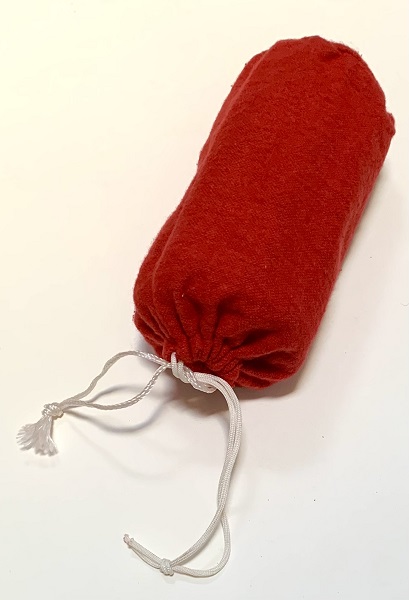 This set would be an outstanding bargain at $35 or more! But you can order a set for only...

$22.95

PLEASE NOTE - If you are not ordering for U.S. delivery, you MUST contact me BEFORE ordering to determine shipping options and rates. The flat rate postage fee DOES NOT APPLY to orders shipped OUTSIDE the United States. Simply send me a list of the items you wish to order and I'll get back to you with the shipping options and rates. Once you decide how you'd like the order shipped, I can send a PayPal invoice directly to you (or we can work out other payment arrangements, if necessary). Thank you!
Cups & Balls - Economy Set
Product Code: CAB~E - MB8
Availability: 2
Related Products