My HOTTEST seller this year keeps selling out, but I currently have an EXTREMELY LIMITED number available. DON'T MISS OUT!

Most serious coin magicians sooner or later work on John Ramsay's classic Cylinder and Coins routine. One of Ramsay's most famous creations, it is considered among magicians one of the most challenging routines to master. NO MORE!

Instead of being a simple penetration, Cylinder and Coins is a multi-phase transposition routine, where a number of coins disappear from the hands, and appear inside a small cylinder on the table. Jimmy Fan has broken the routine down into sequences that are much simpler than the original Ramsay sequences, yet retain the same mystery! Even the beginning coin worker - with some diligence and a bit of practice - will learn this routine quickly. For the intermediate worker, learning the routine will be a breeze!


The props provided are elegant and designed for ease in handling. The cylinder and coaster are handmade with leather and sewn with waxed thread. The stack is magnetic! The top coin may be removed, yet still be used as a four coin stack. The design is solid and the appearance is simply beautiful.

The professional set includes: the leather cylinder -- a leather coaster (to work the trick on) -- a gimmicked stack of halves -- four replica Walking Liberty Half Dollars -- two "corks" (these are actually wood so they will not disintegrate easily) -- link to on-line video instruction. While not 100% necessary, a wand helps immensely with misdirection. You might also consider getting our pro convertible wand (see link below).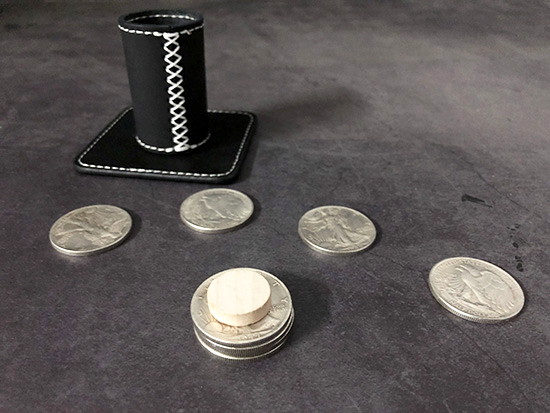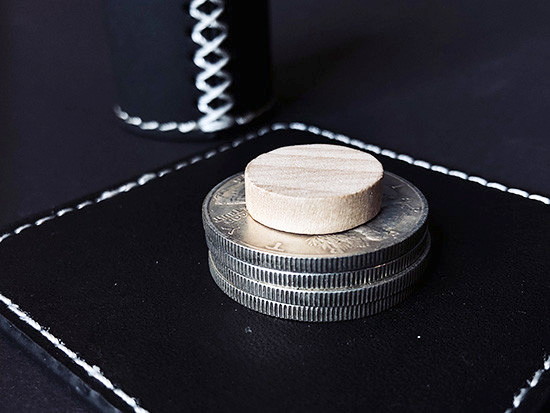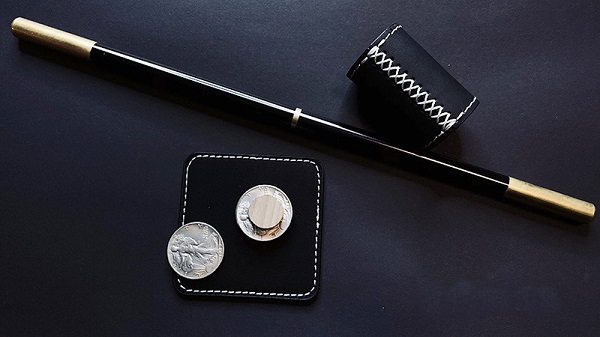 There is a wealth of material on the Cylinder and Coins on-line. If you're not familiar with the routine, watch our demo video, but be sure to seek out some of the other routines on-line, too. You'll see some marvelous and truly stunning magic!
"Tom...This Cylinder and Coins is FANTASTIC!" ... "P.S. - Did I tell you this Cylinder and Coins is FANTASTIC!!!!" -- Cody S. Fisher (Thanks, Cody... I think so, too! -- TL)
" The coins are much better quality than I expected, and the removable coin on the stack is truly a bonus. " -- John Stevens


The price is unbeatable. In fact, the few dealers who have managed to get some of these have been selling them in the $80 - $100 range! I have only a few... Don't miss out on one of these amazing sets....

$59.95

PLEASE NOTE - If you are not ordering for U.S. delivery, you MUST contact me BEFORE ordering to determine shipping options and rates. The flat rate postage fee DOES NOT APPLY to orders shipped OUTSIDE the United States. Simply send me a list of the items you wish to order and I'll get back to you with the shipping options and rates. Once you decide how you'd like the order shipped, I can send a PayPal invoice directly to you (or we can work out other payment arrangements, if necessary). Thank you!
Cylinder and Coins featuring Walking Liberty Half Dollars
Product Code: CAC - RB30
Availability: 3
Related Products
Tags: cylinder, coin, coins, magic, trick, tricks, Ramsay, close-up