Made especially for magicians, these manipulation cards make card productions and exhibition fans a breeze (see what I did there?).
The deck is only 1/2" thick! This allows you to produce many more cards than regular decks. The length is the same as a standard poker card, with the width being ever so slightly narrower than poker width. The backs of the cards are flesh color (easier to hide in your hands!) and the faces have Continental-style faces (pips on all four corners).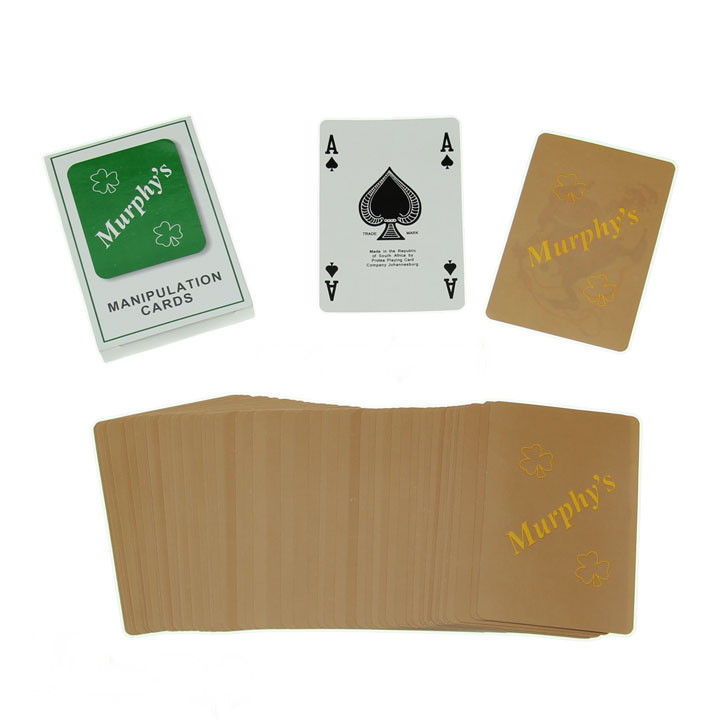 Please Note - NO instructions are included.
Regular retail is $12.95 per deck. I offer them for only...
$9.95
PLEASE NOTE - If you are not ordering for U.S. delivery, you MUST contact me BEFORE ordering to determine shipping options and rates. The flat rate postage fee DOES NOT APPLY to orders shipped OUTSIDE the United States. Simply send me a list of the items you wish to order and I'll get back to you with the shipping options and rates. Once you decide how you'd like the order shipped, I can send a PayPal invoice directly to you (or we can work out other payment arrangements, if necessary). Thank you!
Fanning and Manipulation Deck - Flesh Color Backs
Product Code: FMDF - MB12
Availability: 2
Related Products
Tags: Fanning, Manipulation, Deck, flesh, cards, magic, tricks