If you're performing a Cups & Balls routine, you MUST have an unforgettable SMASH ending! These special Final Load Balls are JUST the answer!
This is a solid foam ball, approximately 2" in diameter. While they are made of foam, they are extremely dense... they are not like the sponge balls you use for typical magic routines. They will compress only very slightly and are essentially solid. The advantage of their being a dense foam is that they are solid, yet extremely light weight. You will not even know you're carrying them!
The balls have a fantastic texture, making them easy to steal and hang on to when necessary! Because they are foam, you can use a pin to stick them to the back of your table for steals.
These Final Load balls are ungimmicked, and are just the perfect size to contrast against the other balls used in our Cups routine.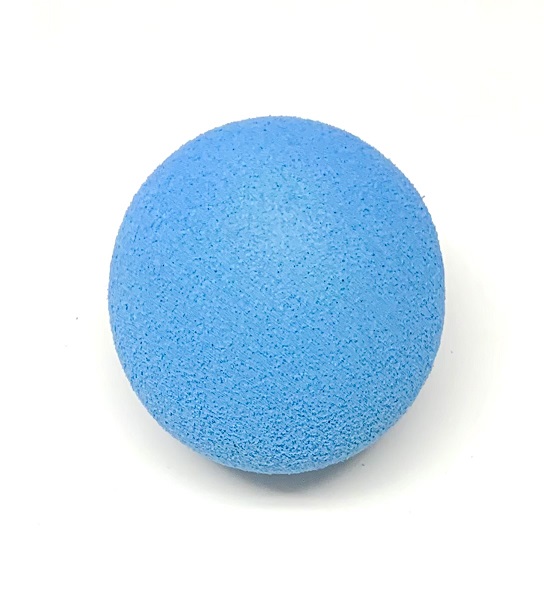 This is for ONE Final Load ball only. Buy as many as you need No instructions. Use with your own Cups and Balls set (not included).
Also available in other colors....see links below.

$2.50
PLEASE NOTE - If you are not ordering for U.S. delivery, you MUST contact me BEFORE ordering to determine shipping options and rates. The flat rate postage fee DOES NOT APPLY to orders shipped OUTSIDE the United States. Simply send me a list of the items you wish to order and I'll get back to you with the shipping options and rates. Once you decide how you'd like the order shipped, I can send a PayPal invoice directly to you (or we can work out other payment arrangements, if necessary). Thank you!
Cups & Balls - BLUE Final Load Ball
Product Code: CAB~FLB~Blue - MB
Availability: 6
Related Products