This is the classic THREE CARD MONTE effect using giant 8" x 11" cards suitable for large stage, club and platform performances!
Three cards are shown....two of the cards match and one is an ODD CARD. The spectator is instructed to keep his eyes on the odd card. The three cards are mixed very slowly, then the spectator is asked to point to the odd card. He does this...but before the magician shows the selected card, he shows that the two cards not selected are the two that match... NOT the odd card. Now, the magician shows the card the spectator thinks is the odd card, but he is WRONG! The card the spectator chose is a completely DIFFERENT card! Where is the original odd card? The odd card may now be produced from under the mat, under a chair, from off stage, etc.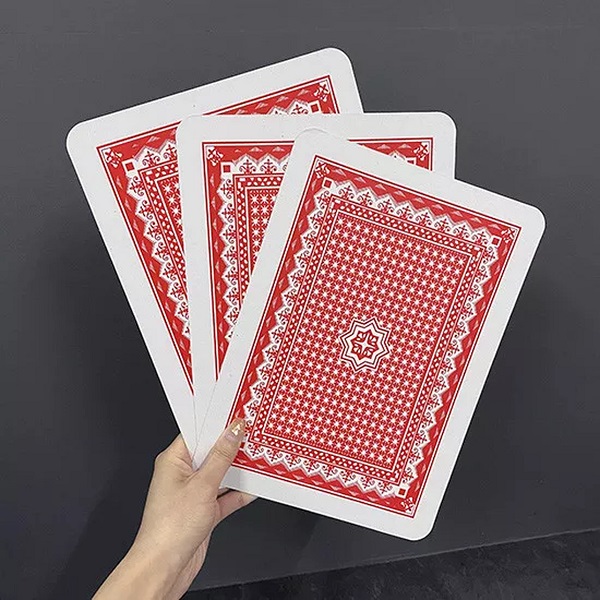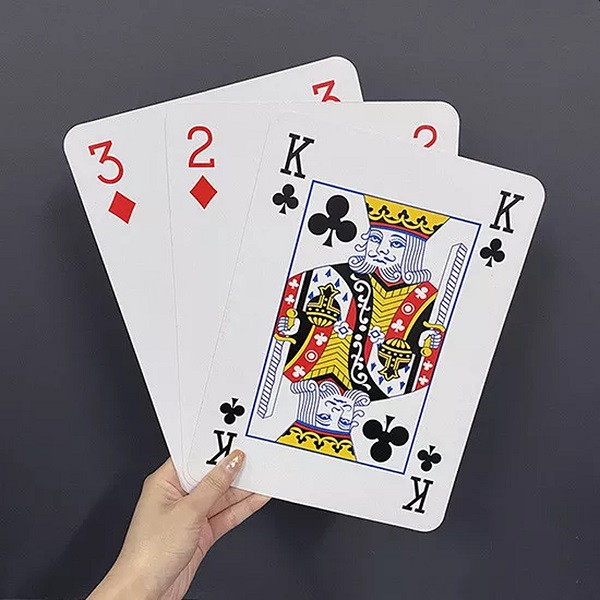 This is a wonderful version of a time-honored CLASSIC. Includes all necessary GIANT cards and a link to a quick and easy video tutorial. This routine is ideal for the performer who wants to present this classic close-up plot on stage! The cards are large enough to be seen on any stage, yet pliable enough to be very easy to work with.
Here's a VERY basic Demonstration:
Retails everywhere for $19.95 (and it's a BARGAIN at that price!). I offer this top notch outfit for only....

$14.95
PLEASE NOTE - If you are not ordering for U.S. delivery, you MUST contact me BEFORE ordering to determine shipping options and rates. The flat rate postage fee DOES NOT APPLY to orders shipped OUTSIDE the United States. Simply send me a list of the items you wish to order and I'll get back to you with the shipping options and rates. Once you decide how you'd like the order shipped, I can send a PayPal invoice directly to you (or we can work out other payment arrangements, if necessary). Thank you!
Giant Three Card Monte
Product Code: GTCM - MB13
Availability: 6
Related Products