This is one of my new favorite routines! It's small and easy to carry, yet packs a HUGE wallop!
Jimmy Fan has optimized and upgraded the original size and appearance of the traditional Okito box. NOTHING has been overlooked, and the final results are FANTASTIC! With its rounded-off mouth and lid, the box may be opened and closed quite easily, so you can concentrate on your presentation rather than worrying about your "moves". The modern styling brings it up to date and into the 21st century!
This new box is called the "Golden Dollar Box" because it is designed to hold US Sacajawea dollar coins (which are gold in color), but will also easily accept Susan B. Anthony dollar coins. In addition, it is a SLOT box, so it will automatically hold out a coin when you turn it mouth down. This secret subtlety will set you up for one ahead situations and enable you to perform many incredible routines with no difficult sleight of hand!
The Golden Dollar Box is precision-made of brass and hand-polished. The ground-breaking black interior creates a wonderful illusion... your audience will not be able to visually perceive just how many coins are in the box.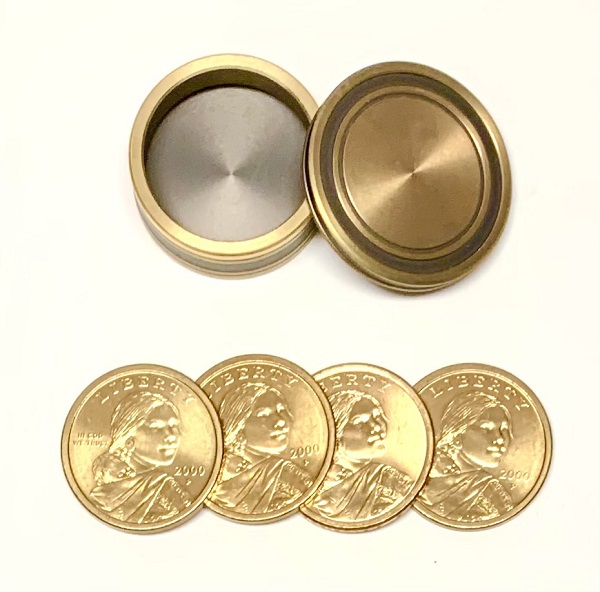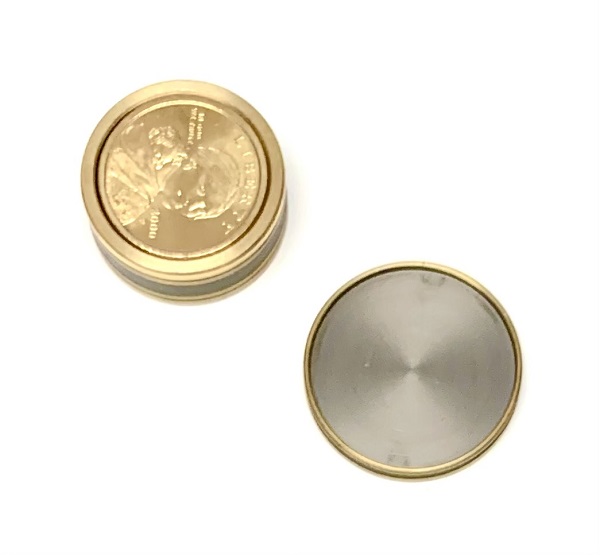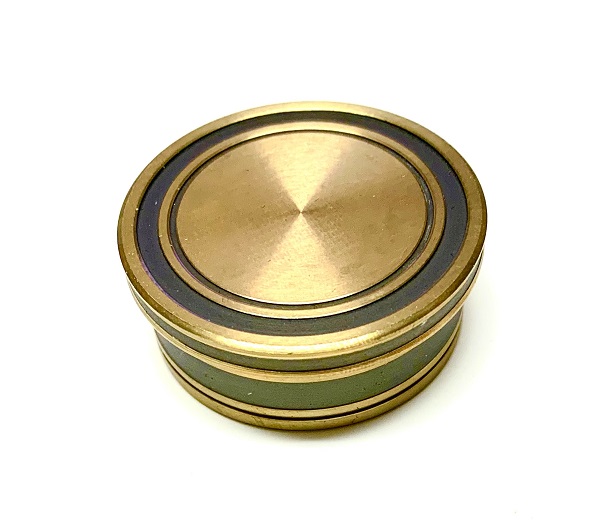 Please Note in the photo above that the color is slightly off due to the lighting... The box itself is a lovely golden brass with the decorative rings on the box all being BLACK.

This special slot box opens up entirely NEW possibilities in coin box magic! And the fact that it uses newer dollar-sized coins (Sacajawea and Susan B. Anthony) dollars means it is smaller and much lighter to carry. You can get these dollar coins at your local coin shop (at face value) and you may even find them at your local bank.

The Golden Dollar Box comes complete with the precision-made box itself, a velveteen carrying bag, and a link to an on-line tutorial featuring Jimmy Fan himself giving you ALL of the lowdown on this MUST-HAVE coin box. (NOTE - the tutorial teaches a slot box routine using a Buddha Slot box, but the handling of the Golden Dollar Box is exactly the same. Only the size of box and coins is different).


$19.95

PLEASE NOTE - If you are not ordering for U.S. delivery, you MUST contact me BEFORE ordering to determine shipping options and rates. The flat rate postage fee DOES NOT APPLY to orders shipped OUTSIDE the United States. Simply send me a list of the items you wish to order and I'll get back to you with the shipping options and rates. Once you decide how you'd like the order shipped, I can send a PayPal invoice directly to you (or we can work out other payment arrangements, if necessary). Thank you!
Golden Dollar Box - A NEW Coin Box
Product Code: GDB - RB2
Availability: 7
Related Products
Tags: Coin, box, magic, coins, trick, Okito, dollar, sacajawea