BACK IN STOCK!!!

The Okito Box is a prop that many magicians own, but very few use. Why? There's an amazing amount of GREAT material out there.

Jimmy Fan has optimized and upgraded the original size and appearance of the traditional Okito box. NOTHING has been overlooked, and the final results are FANTASTIC! The box may be opened and closed quite easily, so you can concentrate on your presentation rather than worrying about your "moves". The modern styling brings it up to date and into the 21st century!

Watch just some of the possibilities with this AMAZING new box as Jimmy Fan performs for you:
The M Box is precision-made of brass and hand-polished. The ground-breaking black interior creates a wonderful illusion... your audience will not be able to visually perceive just how many coins are in the box. Although shown with Morgan dollars, this particular coin box is HALF DOLLAR-sized model.... it is ideal for use with US Kennedy half dollars or the Walking Liberty Half Dollar replicas I sell or any of the half dollar-sized Chinese coins I sell (the Chinese Luophanqian coins, Chinese Palace coins, etc.).
PLEASE NOTE - This Box also comes in a DOLLAR size. If you prefer that size, see the link below.

In addition to the wonderful features outlined above, this special box is designed to accept an expanded shell, as well! Yes, this opens up an entirely NEW set of possibilities!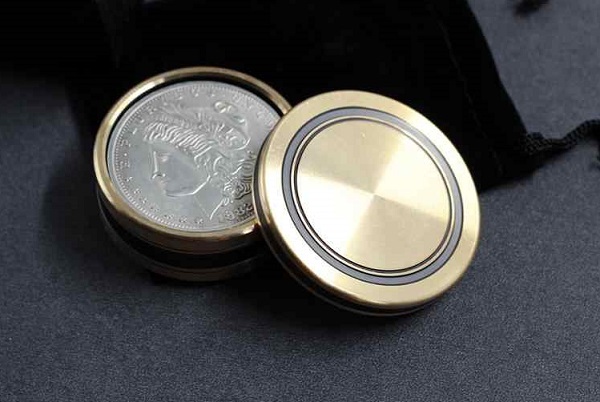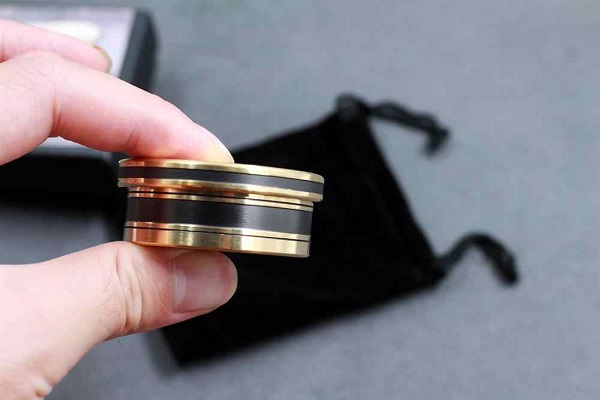 The Half Dollar-sized M-Box comes complete with the precision-made box itself, a velveteen carrying bag, and a link to an on-line tutorial featuring Jimmy Fan himself giving you ALL of the lowdown on this MUST-HAVE coin box.

$27.95

PLEASE NOTE - If you are not ordering for U.S. delivery, you MUST contact me BEFORE ordering to determine shipping options and rates. The flat rate postage fee DOES NOT APPLY to orders shipped OUTSIDE the United States. Simply send me a list of the items you wish to order and I'll get back to you with the shipping options and rates. Once you decide how you'd like the order shipped, I can send a PayPal invoice directly to you (or we can work out other payment arrangements, if necessary). Thank you!
M - Box -- Deluxe HALF DOLLAR-size Coin Box
Product Code: MB~HD - RB18
Availability: 5
Related Products