BACK IN STOCK!

The Jardine Ellis Ring has been a favorite of mine ever since Bob Friedhoffer fooled the bejeebers out of me with it many years ago. And this latest version - in GOLD - will be a GORGEOUS Addition to your close-up work!

The key word with this particular outfit is precision. You'll fool yourself again and again with this beautifully made silver Jardine Ellis ring. This one may actually be shown on BOTH sides with no danger of the spectators noticing anything out of the ordinary!
All of the standard transpositions and penetrations are possible including this classic: Spectator holds his hand in a fist with his thumb pointing straight up. The ring is placed over his thumb, then a handkerchief is spread over his hand. The magician reaches underneath the hanky and removes the ring, then vanishes it. The hanky is instantly whipped away and there is the ring, right over his thumb, just as it was before!
Or how about having a spectator tie a length of rope into a loop and even holding the knot...yet the ring can easily penetrate on and off the loop of rope? This and SO much more is possible with the Jardine Ellis Ring.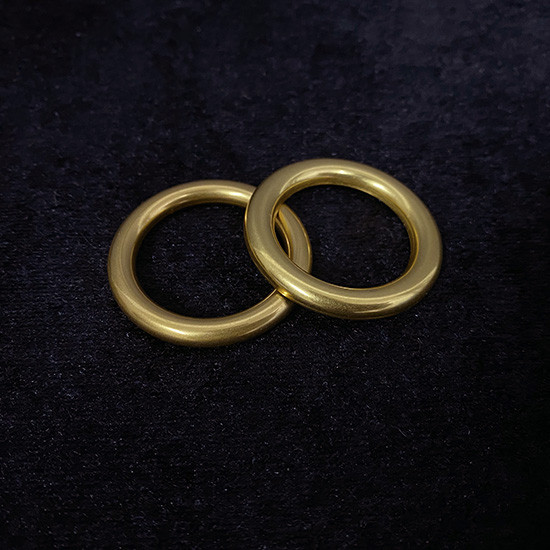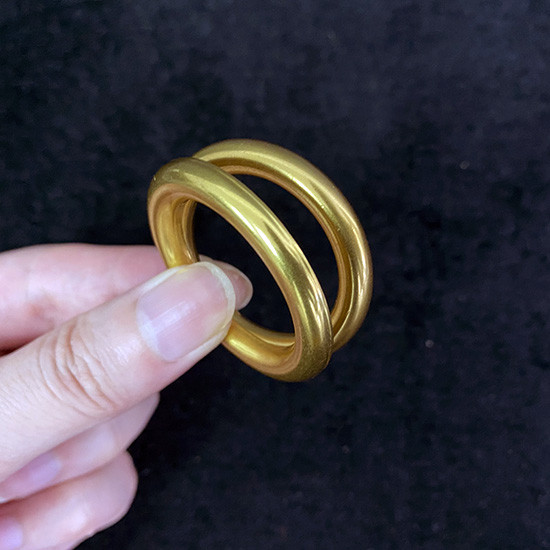 This Jardine Ellis ring in GOLD is a beautiful prop that you'll be proud to own. Comes complete with special ring, velveteen pouch and an easy to follow routine. This is a BARGAIN at only...

$12.95

PLEASE NOTE - If you are not ordering for U.S. delivery, you MUST contact me BEFORE ordering to determine shipping options and rates. The flat rate postage fee DOES NOT APPLY to orders shipped OUTSIDE the United States. Simply send me a list of the items you wish to order and I'll get back to you with the shipping options and rates. Once you decide how you'd like the order shipped, I can send a PayPal invoice directly to you (or we can work out other payment arrangements, if necessary). Thank you!


Jardine Ellis Ring - New GOLD Model
Product Code: JER~G - RB33
Availability: 3
Related Products
Tags: Jardine, Ellis, ring, trick, tricks, magic, penetration, gold