Here's an extremely high quality Magnetic U.S. Half Dollar coin. More than strong enough to hold its own weight.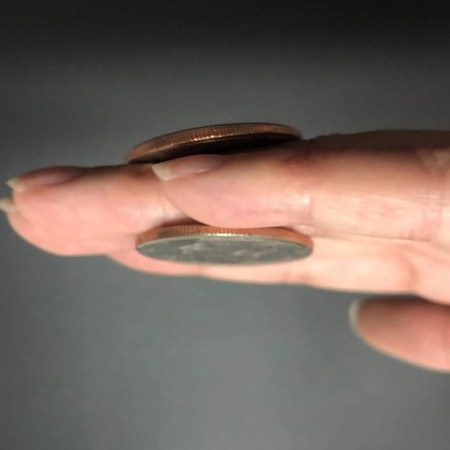 Usual retail is in the $49.95 range for one of this strength. You may own this one for only...
$32.50
PLEASE NOTE - If you are not ordering for U.S. delivery, you MUST contact me BEFORE ordering to determine shipping options and rates. The flat rate postage fee DOES NOT APPLY to orders shipped OUTSIDE the United States. Simply send me a list of the items you wish to order and I'll get back to you with the shipping options and rates. Once you decide how you'd like the order shipped, I can send a PayPal invoice directly to you (or we can work out other payment arrangements, if necessary). Thank you!
Kennedy Half Dollar - Magnetic
Product Code: KHDM - CC1
Availability: 1
Related Products
Tags: magnetic, half, dollar, kennedy, magic, coin, trick, tricks