BACK IN STOCK!!!

These U.S. Kennedy Half Dollar palming coins are ideal just about any type of coin manipulation. These are most often used to perform stage coin routines.
These "easy to palm" coins are replicas of U.S. Half Dollars and are very thin, yet the perfect weight to palm. You can palm a dozen or more of these coins with ease. They look like actual coins when handled casually in the course of a routine.
These coins are THIN. Ten of these coins in a stack measure only 3/8" thick! They have a beautiful, shiny finish and feature milled edges to make palming and handling much easier. In addition, these high quality reproduction coins are MAGNETIC! [ NOTE - The coins themselves are not magnetic, rather, they are attracted to magnets. ] Just imagine the possibilities with these amazing coins!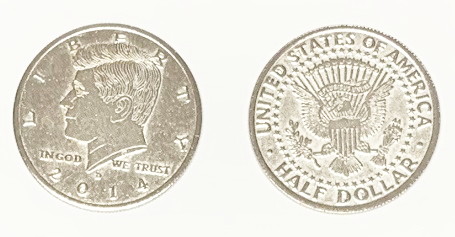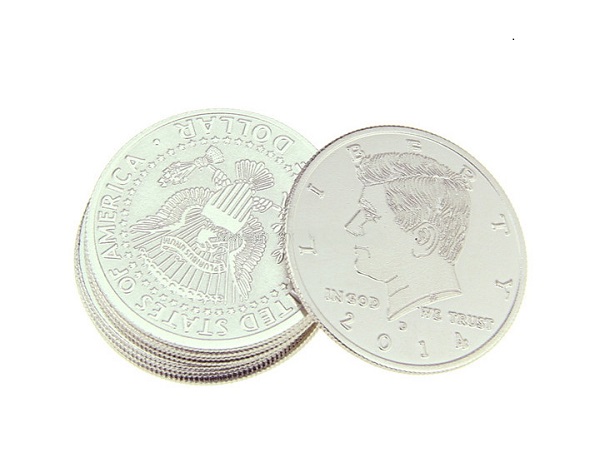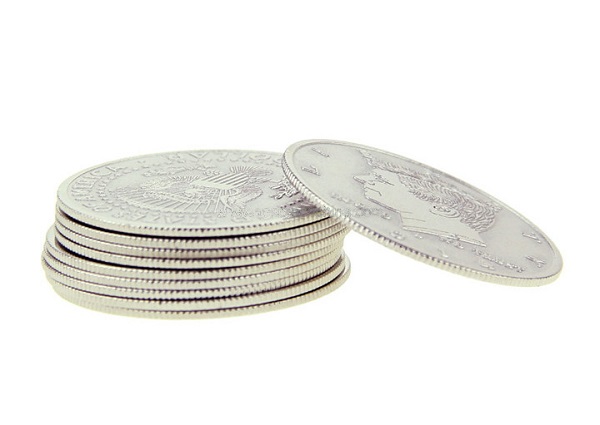 Sold in packs of TEN coins (coins only - no instructions)

$14.50

PLEASE NOTE - If you are not ordering for U.S. delivery, you MUST contact me BEFORE ordering to determine shipping options and rates. The flat rate postage fee DOES NOT APPLY to orders shipped OUTSIDE the United States. Simply send me a list of the items you wish to order and I'll get back to you with the shipping options and rates. Once you decide how you'd like the order shipped, I can send a PayPal invoice directly to you (or we can work out other payment arrangements, if necessary). Thank you!
Palming Coins - Kennedy Half Dollar
Product Code: PC-KHD - RB1
Availability: 10
Tags: palming, coin, coins, magic, manipulation, trick, misers