Here's a great new "take" on the classic Tenyo "ParaBox" trick! It takes it a step further and really WOWS them at the finale!

The magician opens a small red box and reveals a blue box inside. The blue box is opened, and inside the blue box a red sponge ball is found. The red sponge ball is removed, and now the red box is closed and put inside the blue box (the box which was on the outside before is now located inside the other box)!
The blue box is now opened and the red box removed...when the red box is opened, a blue sponge ball is found! Again, the boxes are closed with the blue box being placed inside the red box.
After opening the boxes for the last time, a yellow sponge ball is revealed! What the hey? Remember.... the two small boxes may always be shown to be the SAME SIZE!
There's STILL a KICKER to come! The red sponge ball is picked up and suddenly and visually G-R-O-W-S to THREE TIMES its original size!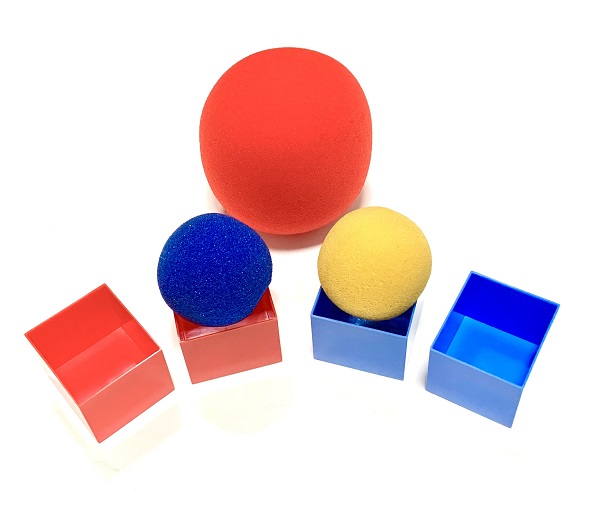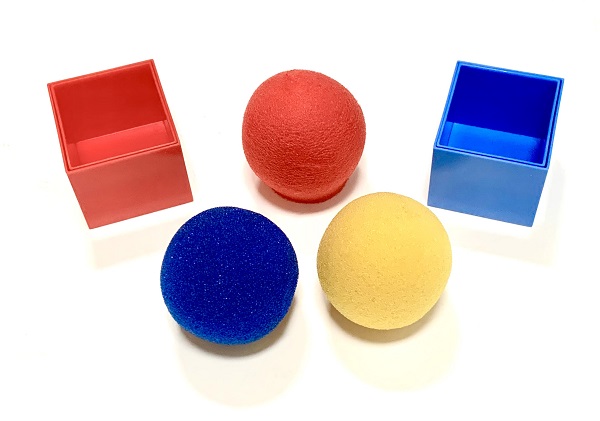 This one is a real brain-freezer! It's a wonderful combination of Lubor Fiedler's "Gozinta Boxes" with some spongeball magic! It's EASY to do with NO sleight of hand whatsoever (although you can certainly create some additional routines using the spongeballs produced from the Gozinta Boxes!).

Comes complete with the two special boxes, three sponge balls and link to an on-line instructional video tutorial.
$14.95
PLEASE NOTE - If you are not ordering for U.S. delivery, you MUST contact me BEFORE ordering to determine shipping options and rates. The flat rate postage fee DOES NOT APPLY to orders shipped OUTSIDE the United States. Simply send me a list of the items you wish to order and I'll get back to you with the shipping options and rates. Once you decide how you'd like the order shipped, I can send a PayPal invoice directly to you (or we can work out other payment arrangements, if necessary). Thank you!
ParaBox 2.0
Product Code: P2.0 - MB3
Availability: 9
Tags: magic, trick, spongeballs, Lubor, Fiedler, Tenyo, gozinta