FINALLY BACK IN STOCK!

I love this one! I've been using it lately on the rare occasion that I can be socially close enough to perform it! I don't do Zoom shows, but I'd think this could also be an ideal routine for that venue!
A spectator is asked to select a card and remember it. Then you take out an old, small piece of paper and light it at the top. It burns down slowly.... And then something incredible happens! THE ASHES MYSTERIOUSLY LIFT OFF AND RISE TO THE CEILING! Slowly, gracefully, the ashes descend into your outstretched hand. You now rub the delicate ashes onto the back of your hand, and a message begins to form. Could it be? YES! It is the spectator's selected card, revealed in ASH!
Instead of a card, you could reveal a selected rune....or a coin, or pretty much anything! This also makes for a SPOOKY Living or Dead Test when the deceased person's initials appear on your hand or arm!
Of course, this trick is as old as the hills (almost literally!), but what makes this version special is the amazing "dispenser" for the special something. It's pictured here. It the trick quick and convenient to set up and perform almost impromptu! Slip it into your pocket and you'll always have it with you.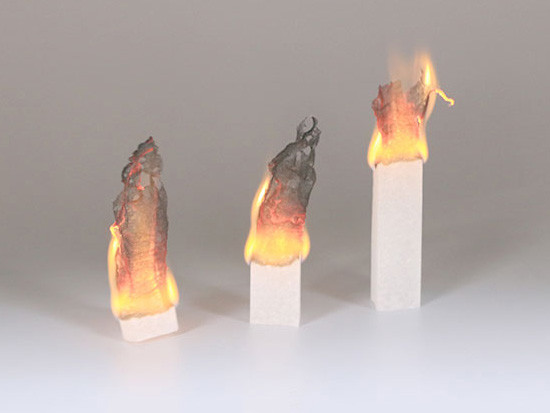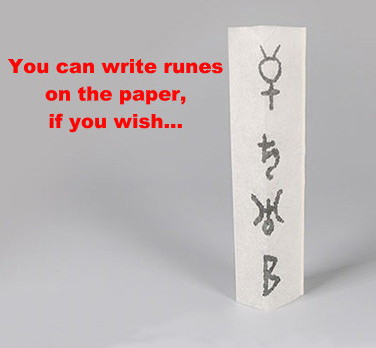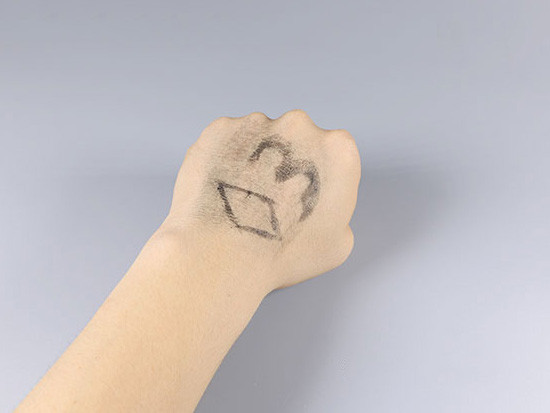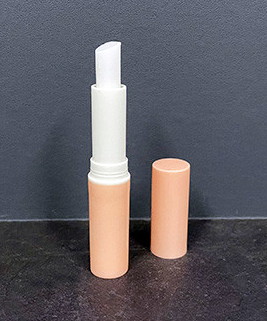 It is EASY, FUN and CREEPY. Folks, you can do all of the most amazing sleight of hand in the world.... but believe me, at the end of the night, THIS is the magical moment they'll be talking about! GUARANTEED!

Comes with the gimmick pen dispenser, 20 pieces of special paper and complete instructions. Refills of the paper are available, but I can tell you that most cocktail napkins work just fine! Use white cocktail napkins for the best result. You can also buy empty tea bags at your local specialty tea store... this paper closely resembles the paper that comes with the trick and also works perfectly.


Own this one today for only...
$12.95

PLEASE NOTE - If you are not ordering for U.S. delivery, you MUST contact me BEFORE ordering to determine shipping options and rates. The flat rate postage fee DOES NOT APPLY to orders shipped OUTSIDE the United States. Simply send me a list of the items you wish to order and I'll get back to you with the shipping options and rates. Once you decide how you'd like the order shipped, I can send a PayPal invoice directly to you (or we can work out other payment arrangements, if necessary). Thank you!
ASH-tral Divination
Product Code: AD - MB19
Availability: 2
Tags: ash, magic, trick, revelation, prediction, spooky, eerie, mentalism