The cups and balls is a classic of magic and often the trick by which new magicians are judged. In the spectacular Cups and Balls routine, the magician makes the balls pass through the solid bottoms of the cups, jump from cup to cup, disappear from the cups and appear in other places, or vanish from various places and reappear under the cups.
This set comes complete with: 3 Copper Cups -- 4 Red Crochet Balls -- Soft Drawstring Bag to carry the cups - Link to an on-line video tutorial. These cups will facilitate a large final load - a standard size tennis ball can be easily fit into the cup.
These cups are highly polished heavy weight copper. Each cups measures 2-3/4" high. The set when nested stands approximately 5-1/4" high. Inside Diameter: 2-3/4". Inside Depth: 2-5/8". Saddle Diameter: 1-3/4". Weight per cup: 5 oz.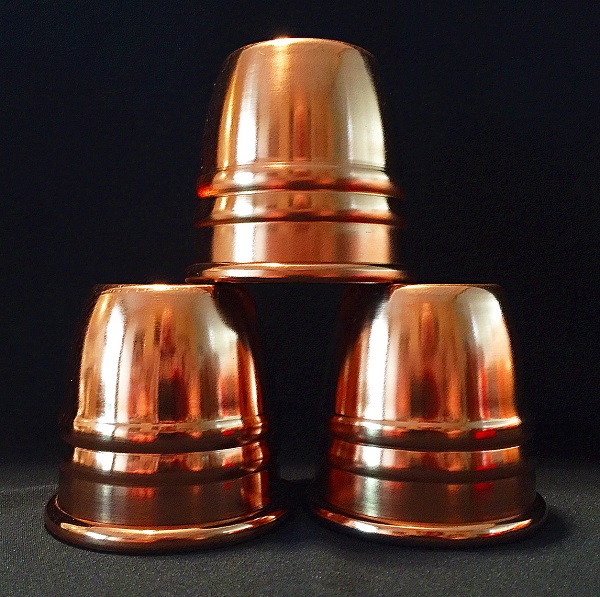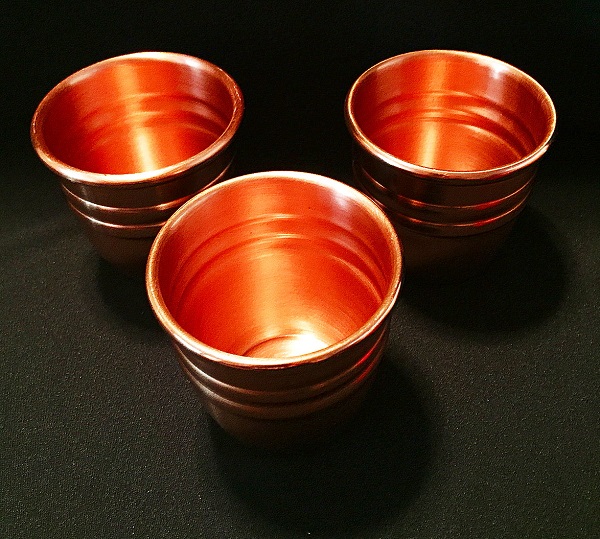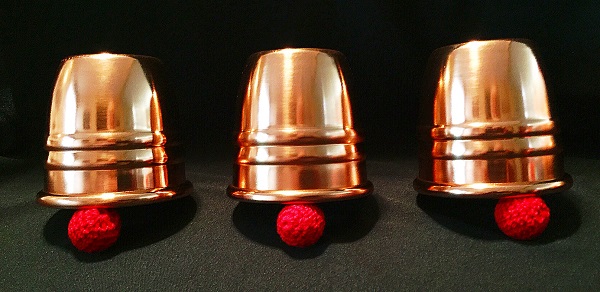 This is a set of cups and balls you'll be proud to own, use and display!
$79.95

PLEASE NOTE - If you are not ordering for U.S. delivery, you MUST contact me BEFORE ordering to determine shipping options and rates. The flat rate postage fee DOES NOT APPLY to orders shipped OUTSIDE the United States. Simply send me a list of the items you wish to order and I'll get back to you with the shipping options and rates. Once you decide how you'd like the order shipped, I can send a PayPal invoice directly to you (or we can work out other payment arrangements, if necessary). Thank you!
Cups & Balls - Prestige Series - Copper
Product Code: CABPC - MB19
Availability: 2
Related Products