Ideal for use with "Slippery Sam"-type shells or my own Ghost Coin (also known as "Split Coins", "Clone Coins", "Coin Thru Bill", etc.).
This is a self-adhesive-backed Teflon disc that will make the surface it's used on super-slick!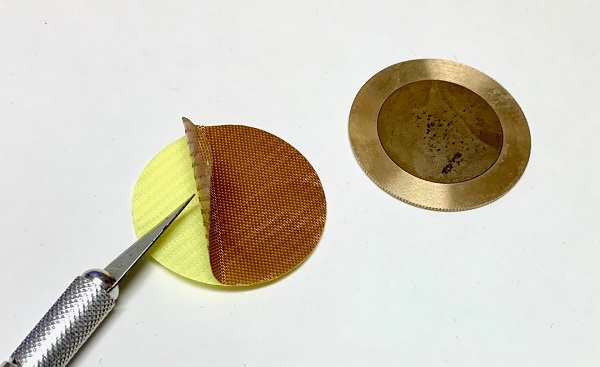 Available in packs of SIX in both Dollar (Morgan, Eisenhower) size and Half Dollar (Kennedy, Walking Liberty, etc.) size. See links below.
Package of SIX dollar-sized discs and photo-illustrated application instructions for only...
$5.00
PLEASE NOTE - If you are not ordering for U.S. delivery, you MUST contact me BEFORE ordering to determine shipping options and rates. The flat rate postage fee DOES NOT APPLY to orders shipped OUTSIDE the United States. Simply send me a list of the items you wish to order and I'll get back to you with the shipping options and rates. Once you decide how you'd like the order shipped, I can send a PayPal invoice directly to you (or we can work out other payment arrangements, if necessary). Thank you!
Teflon Discs - Dollar size
Product Code: TDB~D - RB30
Availability: 4
Related Products
Tags: Teflon, disc, slippery, shell, coin, magic, trick, Morgan, Walking, Liberty