A white silk instantly changes into a white ball right before spectators' eyes!
This brand new version allows for the silk to be handled freely and independently! In other words, there is nothing connected to the silk....until you're ready for it to be! Simply pick up a loose silk from a table or pull it from your pocket, show it freely, then watch as it instantly changes into a ball in your hand!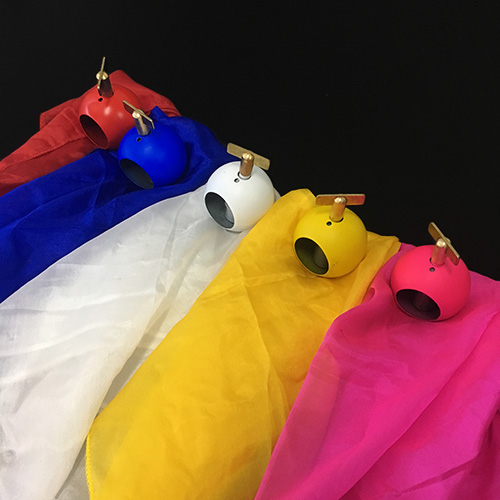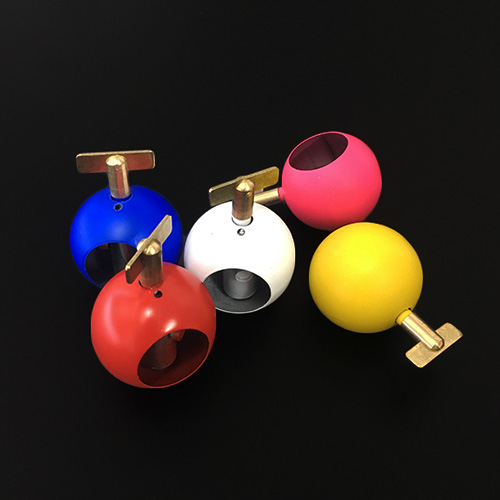 Quality metal construction. No batteries or charging necessary. Includes special ball (measures approximately 2" in diameter), brass winding key, matching silk, and link to an on-line video tutorial.
Suggested retail price is $64.95. Own one today for only...

$39.95 - NEW DISCOUNT PRICE - $29.95

PLEASE NOTE - If you are not ordering for U.S. delivery, you MUST contact me BEFORE ordering to determine shipping options and rates. The flat rate postage fee DOES NOT APPLY to orders shipped OUTSIDE the United States. Simply send me a list of the items you wish to order and I'll get back to you with the shipping options and rates. Once you decide how you'd like the order shipped, I can send a PayPal invoice directly to you (or we can work out other payment arrangements, if necessary). Thank you!
Automatic Silk to Ball - WHITE
Product Code: ASTB - MB13
Availability: 2