ZIPPER CHANGE BAG - Econo Model
One of the most useful and versatile tools available, a Change Bag has been a staple item in magic shows for years. It offers an easy and effective method for productions, vanishes, changes and much more. This one also features a zipper, so you can actually unzip the bottom and reach completely THROUGH the bag to prove it "empty".
This is an economy model... it is well-made and does the exact same job as similar versions costing much, much more, but you SAVE money! Features a colorful handle and large maroon velvet bag with gold trim and zippered bottom.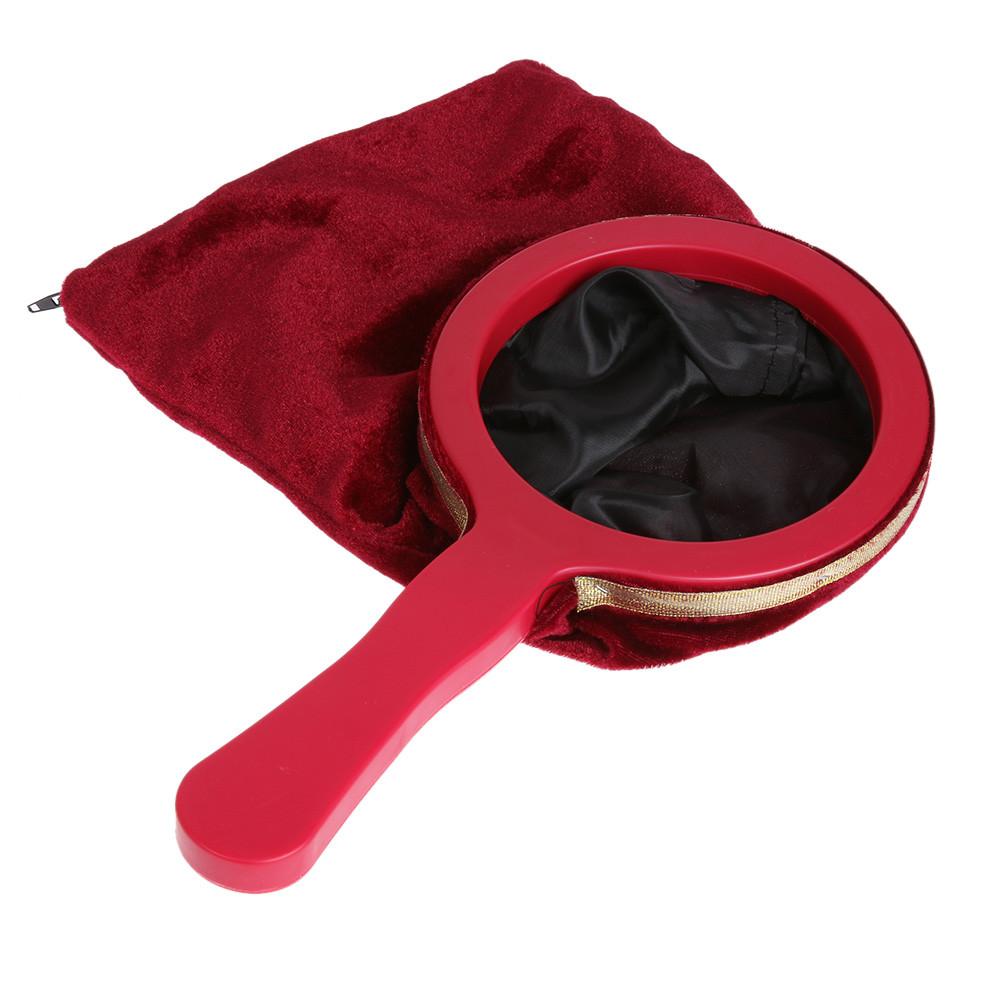 Includes handling instructions with ideas for numerous presentations.

A real bargain at only...
$9.95
PLEASE NOTE - If you are not ordering for U.S. delivery, you MUST contact me BEFORE ordering to determine shipping options and rates. The flat rate postage fee DOES NOT APPLY to orders shipped OUTSIDE the United States. Simply send me a list of the items you wish to order and I'll get back to you with the shipping options and rates. Once you decide how you'd like the order shipped, I can send a PayPal invoice directly to you (or we can work out other payment arrangements, if necessary). Thank you!

Zipper Change Bag - Econo Model
Product Code: ZCB - MB12
Availability: 3
Related Products
Tags: Zipper, Change, Bag, magic, tricks, vanish, appearance