HERE'S A HOT NEW ITEM!!!

Here's a NEW Chop Cup for the REAL worker... It's a MUG that looks like something you'd actually have around the house (or at a restaurant)!

I'm sure most of you know the capabilities of the Chop Cup, so I won't go into it in detail, but for those who don't: A little game is played with an audience member....try as he might, the spectator can never keep track of whether the ball is under the cup or in your pocket. And the beautiful part is, NO sleight of hand is necessary!
This lovely plastic mug (3-3/4" tall by 3" mouth) is complete with two 1-1/8" balls (one gaffed, one ungaffed). Provide your own final load.
I'm including LOTS of photos here, because I want you to see just how INNOCENT this mug really looks! I don't know how they gaffed it...it must be magic! I've included close-up shots of the interior bottom and exterior bottom...and there is simply NOTHING to see!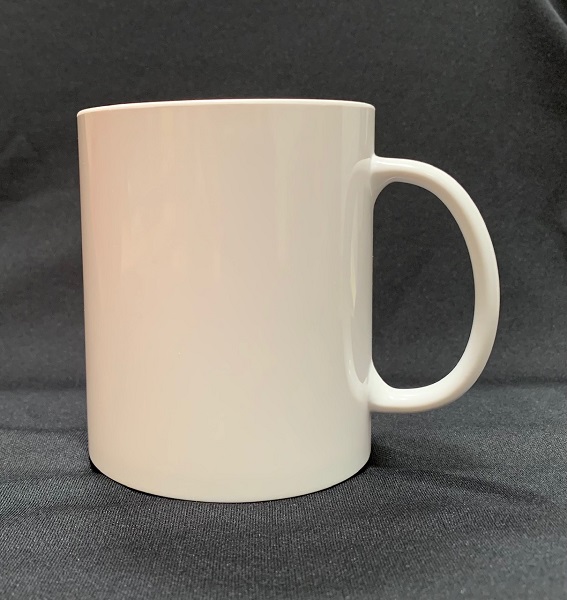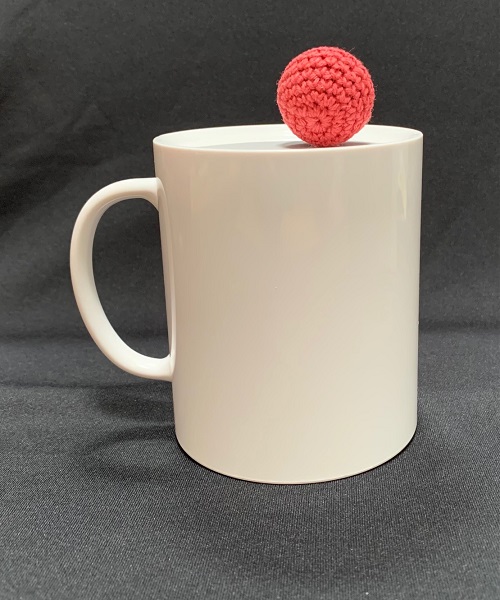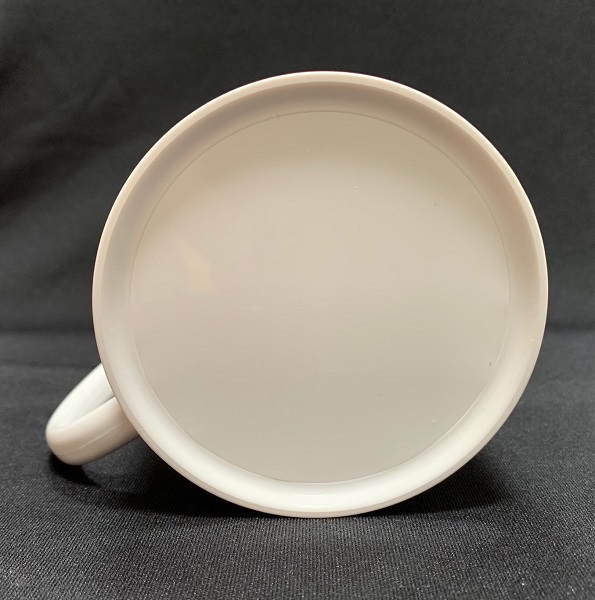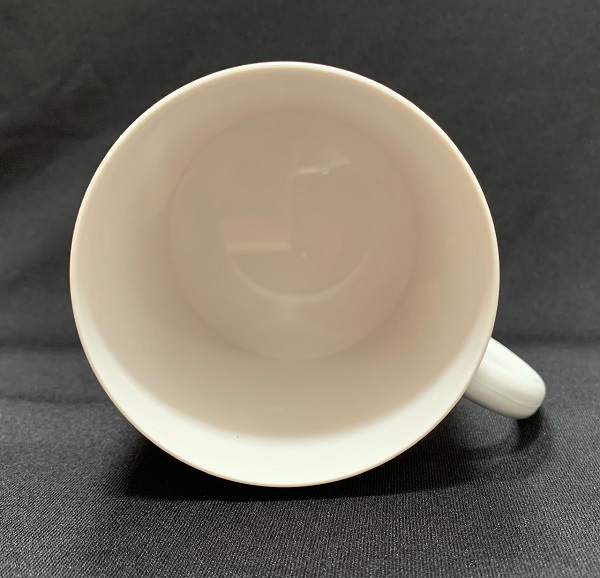 Looks EXACTLY like any melamine mug you'd find in a diner, etc. BUT....due to its diabolical secret, you can create apparently "impromptu" miracles!
Unlike some coffee mug chop cups that were available previously, this one is plastic...NOT ceramic. So it's LIGHTER in weight, and it won't crack or break if you drop it!

I'll include basic instructions and a simple routine to get you started...

A prop like this is worth $$$ to the real worker... when the fragile ceramic models were available, they sold in the $45.00 - $60.00 price range. This one is a STEAL at only...
$24.95
PLEASE NOTE - If you are not ordering for U.S. delivery, you MUST contact me BEFORE ordering to determine shipping options and rates. The flat rate postage fee DOES NOT APPLY to orders shipped OUTSIDE the United States. Simply send me a list of the items you wish to order and I'll get back to you with the shipping options and rates. Once you decide how you'd like the order shipped, I can send a PayPal invoice directly to you (or we can work out other payment arrangements, if necessary). Thank you!
Coffee Mug Chop Cup
Product Code: CMCC - MB5
Availability: 3
Related Products